Orlando Photographer: Wanderlust Portraits is #1 Photographer


– Jump Links –
▼ Recent Photo Examples
Angel was amazing!! A situation had come up that was a bit emotional & she managed to make me forget about it and capture truly incredible photos of my family and I! It all happened so quick and NOT ONE photo wasn't "posting on Facebook" worthy!
ROSIE SPAGNUOLO
Unfortunately my 3 year old was not cooperating! I was so upset she wouldn't smile and was sure we wouldn't get one picture that would be good. I was so wrong!!! Angel captured the most beautiful moments! Her editing is absolute perfection!
DESIREE HOLDAWAY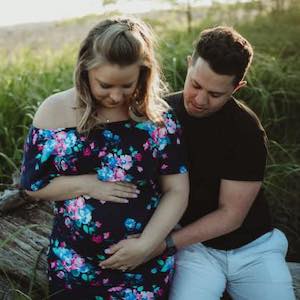 Truthfully if I could give her a 10 star or higher I would!!! She has an amazing personality that makes the whole photo shoot so much fun! She is super fast at giving you teasers and even all your pictures!! Just an overall amazing person an photographer!!!!!
MARYLYNN MOGLE
From the very first meeting, I felt completely comfortable with Angel. She made it so easy to just be our crazy self's & I knew she was capturing those sacred moments in between the chaos of shooting with a toddler & a dog. I highly recommend her for any of your photography needs.
BRITTNEY JINKS
Angel is talented, kind, and finds the best in you in each photo. I call her a photography wizard. She captures natural beauty and light so effortlessly. Highly recommend her!
MEGAN CARROLL
Angel was so great and patient with our wild almost three year old. As an awesome bonus she had a couple Sneak peaks by the end of the night! She was amazing to work with and can't wait to use her again!
ALICIA MAE CORULLI
Booking Requests & Questions
Wanderlust Portraits – Our Story
It doesn't matter if you're local to the Greater Orlando area or just popping into town for a magical vacation.
If you're looking for an Orlando photographer, the professionals at Wanderlust Portraits would love to work with you.
We're passionate about capturing those most precious moments through our lens of your family members and loved ones.
Specializing in family portraits and wedding photography, Wanderlust Portraits began officially as a photography business over 8 years ago.

Lifestyle Is Our Style
If you've never heard the term lifestyle photography before, it's a style with minimal poses and directives, intending to capture authentic moments in life.
I often tell my clients, "go have fun," "make each other laugh," and "pretend I'm not even here."
Whether you'd like to take advantage of the scenery at some of Orlando's beautiful natural springs or your favorite theme park, we have plenty of experience.
We would be happy to put something together.
Photography Services We Offer in Orlando
Orlando family photographers are the most common here in Orlando. However, at Wanderlust, we capture so much more.
Not limited to only traditional family photos, we love shooting everything from weddings to business photo sessions and getting involved with the content creation process.
As an award-winning photographer, rely on us to capture the perfect balance of beauty, light, and skin tones.
Below are the services we offer in addition to our role as Orlando family photographers.
Dog & Pet Photography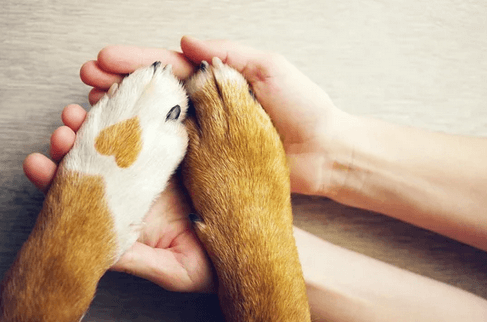 Years ago, when we began our business, Wanderlust Portraits was asked if a family could bring their dog along.
We specialize in lifestyle photography (minimal posing), so of course, we said yes!
This spawned the idea of becoming an Orlando area dog photographer because they're part of the family too!
Engagement & Proposal Photography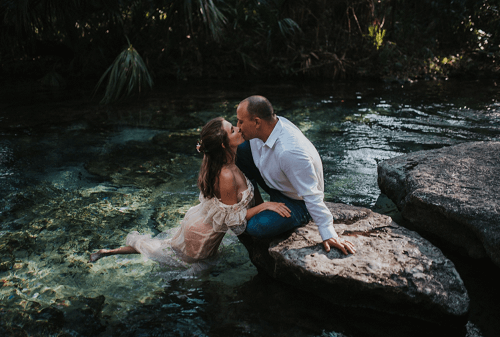 Searching through the Orlando engagement photographers to commemorate tying the knot?
There is no better way to highlight this most critical milestone in committing your lives to each other.
Look for Orlando photographers with experience in this area to get an idea of what you'll receive.
If you haven't asked popped the big question yet, please see our Orlando proposal page for some ideas!
Elopement Photography
So you're engaged, and the idea of a big, traditional wedding doesn't appeal to you?
You're not alone!
No matter your reason, it's still a massive day in your life and commitment to your partner.
If you're looking for an Orlando elopement photographer, we would love to help and be part of it.
Fine Art Photography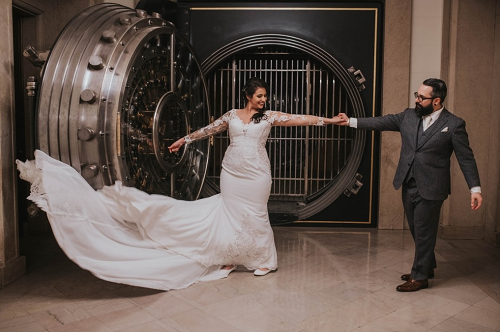 An Orlando photographer that can provide photographs creating that beautiful balance of location, light, and elegance.
The location of the session is very flexible.
Begin with a visit to the city, taking advantage of some of the murals outdoors for a more relaxed look, or book us for Orlando business events, including headshots and great photo memories of team-building activities.
Graduation Photography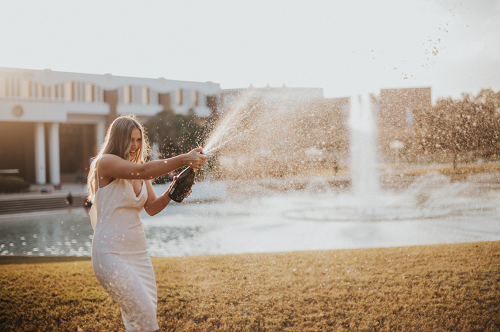 The all-nighters are over, and all your hard work has finally paid off. You deserve to hire a professional photographer!
Celebrate your hard-earned degree and cherish the moment with some graduation photos!
A great memento for yourself and those closest to you.
Family Photography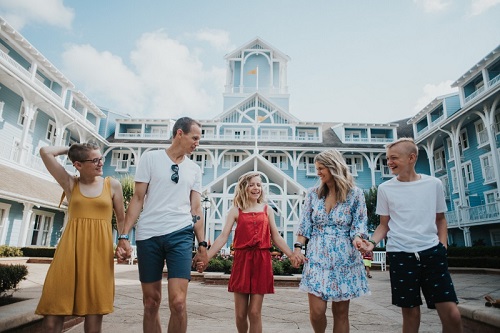 As Orlando family photographers, we know how important it is to be with those you love.
Photos of the family together are a keepsake you'll be thankful for the rest of your lives.
Hiring a family portrait photographer will have the entire family looking their very best.
Newborn & Infant Photography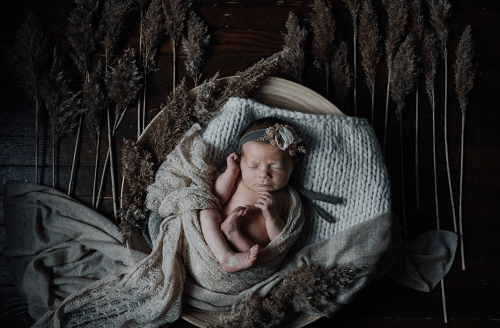 Finding a newborn photographer with trusted experience in handling infants that also provides amazing photos can be challenging.
We typically recommend that newborn sessions be booked within two weeks of birth.
This is the time period when they are most calm, making it a great way to mark this most important milestone.
Walt Disney World & Universal Studios Photography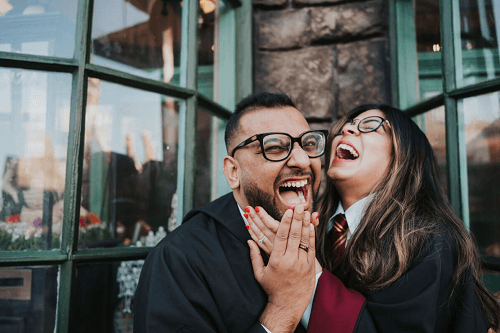 What better way to have fun and take an amazing family portrait than the happiest place on earth, Walt Disney World!?
Whether you want to capture memories at one of the gorgeous resorts or your favorite park, Wanderlust Portraits is Orlando's favorite Disney Photographer.
Perhaps you're more of a Harry Potter fan and want your picture taken at Universal Studios while you stroll around with a butterbeer?
Let us help tell your story in the best way we know how to showcase some of your favorite enchanted items!
Different From Other Photographers

Most Central Florida photographers will have additional charges beyond that of the photo shoot.
For example, some charge for every photo you wish to keep, wish to print, etc.
With Wanderlust, all of the professionally edited images will be shared with you for no additional fees, ever.
No copyright restrictions. Everything belongs to you.
Wanderlust Photography Outside of Orlando!
How far our photographers can travel near Orlando will depend on various factors, including potential scheduling conflicts, distance traveled, etc.
We have already shot in several neighboring cities and beaches, including Altamonte Springs, Celebration, Dr. Phillips, Winter Park, etc., but for some of the more common examples;
Recent Photographs From Orlando Photography Sessions
Love Your Photographer – Final Thoughts

Whether or not you decide to book with us, we sincerely hope this article has helped you plan your next photoshoot in Orlando, Fl.
Never hold back with potential Orlando family photographers. You owe it to yourself to get exactly what you're looking for.
Trying to be as clear as possible. Lean on your Orlando photographer for their expertise, including ideas and guidance!
Frequently Asked Questions
What Are The Important Things To Look For As I Search For An Orlando Photographer?
The most important factors when searching for an Orlando photographer is that you like their portfolio and style. It should align with your preferences and their experience.
The photographer's expertise in handling different genre's such as family, engagement, proposals weddings etc., and lighting, reviews and recommendations from previous clients.
Last but not least, seek effective communication and professionalism, availability on your desired date.
Review their website and social media for reputable feedback and recent examples of the final product you will receive.
Why Did Wanderlust Portraits Choose To Offer Orlando Photography?
Step into the world of Orlando Photography through the lens of Wanderlust Portraits, where every shot is a journey waiting to be captured. As the main hub for photography enthusiasts, we take immense pride in the joy we bring to each moment, turning them into cherished memories frozen in time. Our team of talented photographers doesn't just take photos – we craft visual stories that fill your heart with awe.
Hooked At First Click
From the first click of the camera, we're here to guide you on a creative exploration, making you feel right at home amidst the artistic process. We understand that details matter, and that's why we're dedicated to providing 100% support, ensuring that you're able to enjoy every step of your photography experience.
Whether you're a seasoned photographer looking to enhance your skills or an amateur wanting to dive into the world of photography, our high-quality results speak volumes about the care and passion we pour into our work.
Flooded With Accolades From Our Photography Clients
The reviews we've received speak to our commitment to excellence. Our clients have found their experience with us to be truly enjoyable, allowing their creativity to flow while we take care of all the details.
We take pride in the fact that our work has exceeded expectations, turning even the smallest moments into magazine-worthy captures. As they say, "A picture is worth a thousand words," and we make sure each image tells a story as unique as you are.
Recently, a wonderful review from one of our clients truly warmed our hearts. They mentioned how our team's dedication and talent exceeded their expectations. Their photography journey with us was not just about taking nice photos – it was about the joy of discovering their creative potential and seeing their vision come to life. As they saw their photos on display, they felt a sense of accomplishment that words can't fully describe.
What Separates Wanderlust From Other Orlando Photographers?
But it's not just about the images; it's about the experience. We take care of all the small details, from convenient parking to on-time sessions, so that you can focus on what you love doing the most – capturing beautiful moments.
Our photography classes are designed to allow you to learn, grow, and express yourself with a camera in hand. Whether it's capturing the serene beauty of the beach or the vibrant energy of the city, our team is here to guide you every step of the way, ensuring that you not only find your own unique style but also enjoy the journey.
Our Heartfelt Thanks & Gratitude To The Orlando Photography Community
We want to extend a heartfelt thank you to our clients who trust us with their photography aspirations. Your support and appreciation fuel our passion, and we're genuinely excited to see you thrive in your creative endeavors.
With every click of the camera, we're by your side, turning ordinary moments into extraordinary memories. At Wanderlust Portraits, we don't just take photos – we create art that tells your story.