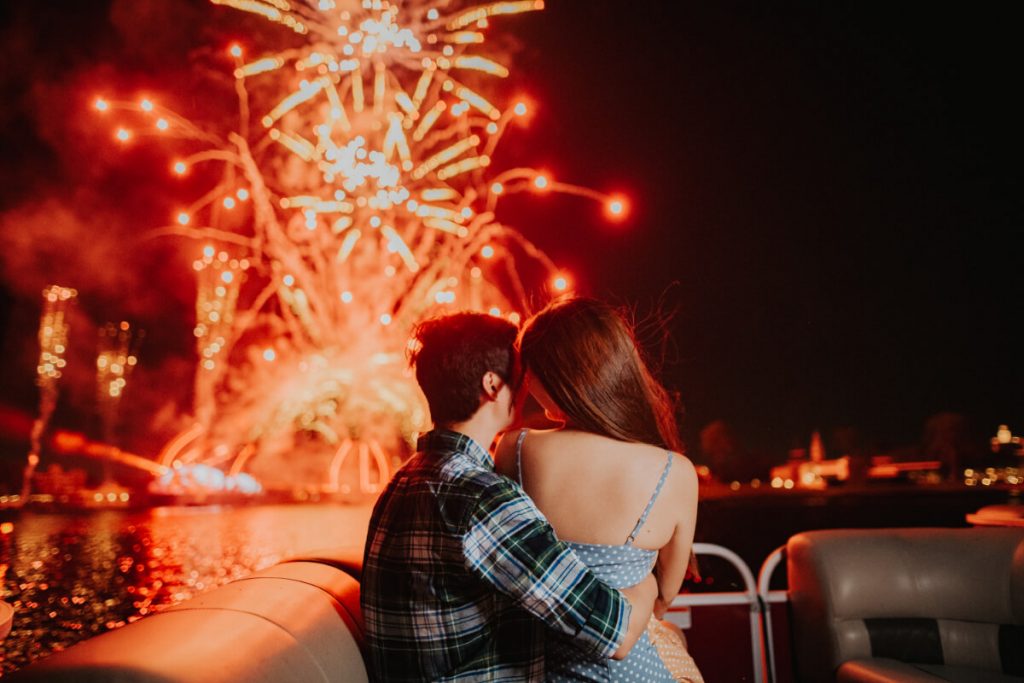 Are you looking for the perfect spot to pop the question in Orlando?
Look no further!
This beautiful city is full of romantic and picturesque locations that are perfect for capturing the special moment.
Whether you're a Harry Potter fan looking for a fairytale setting or a beach lover searching for a seaside proposal, Orlando has something for everyone.
So grab your camera and your significant other and get ready to create memories that will last a lifetime.
Here are our top picks for the best locations in Orlando for proposal photography.
List of Orlando Proposal Locations
Firework Cruise in Front of Magic Kingdom or EPCOT
Hogwarts Castle & Diagon Alley in Universal Studios
Harry P. Leu Gardens
Bok Tower Gardens
Mead Botanical Garden
Cocoa Beach
Celebration, Fl
Lake Eola Park
Let's dive into each location about why they make for great Orlando proposal photography.
1. Fireworks Cruise at Magic Kingdom or EPCOT
Nothing says romance like a fireworks show set against the backdrop of Cinderella's Castle or the World Showcase lagoon.
Imagine popping the question on a private firework cruise, with the sparkling lights illuminating the night sky as you and your significant share a special moment together.
For more information see the Disney Speciality Cruises website.
2. Hogwarts Castle & Diagon Alley in Universal Studios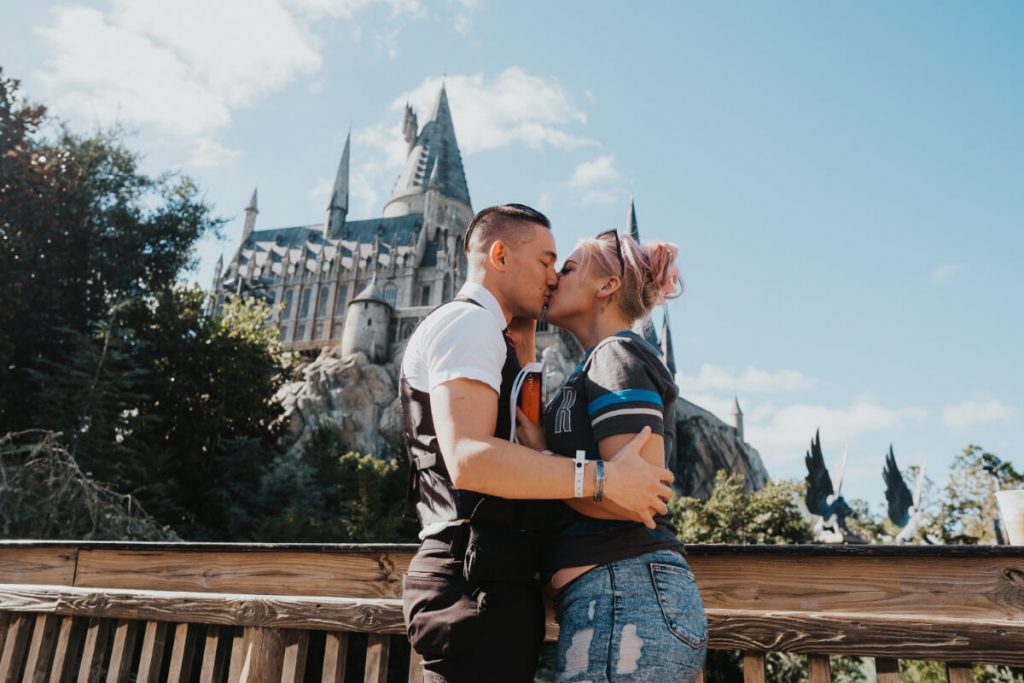 For Harry Potter fans, there's no better place to propose than in the Wizarding World of Harry Potter.
Imagine getting down on one knee in front of the iconic Hogwarts Castle or in the bustling streets of Diagon Alley.
It's the perfect blend of magic and romance.
3. Harry P. Leu Gardens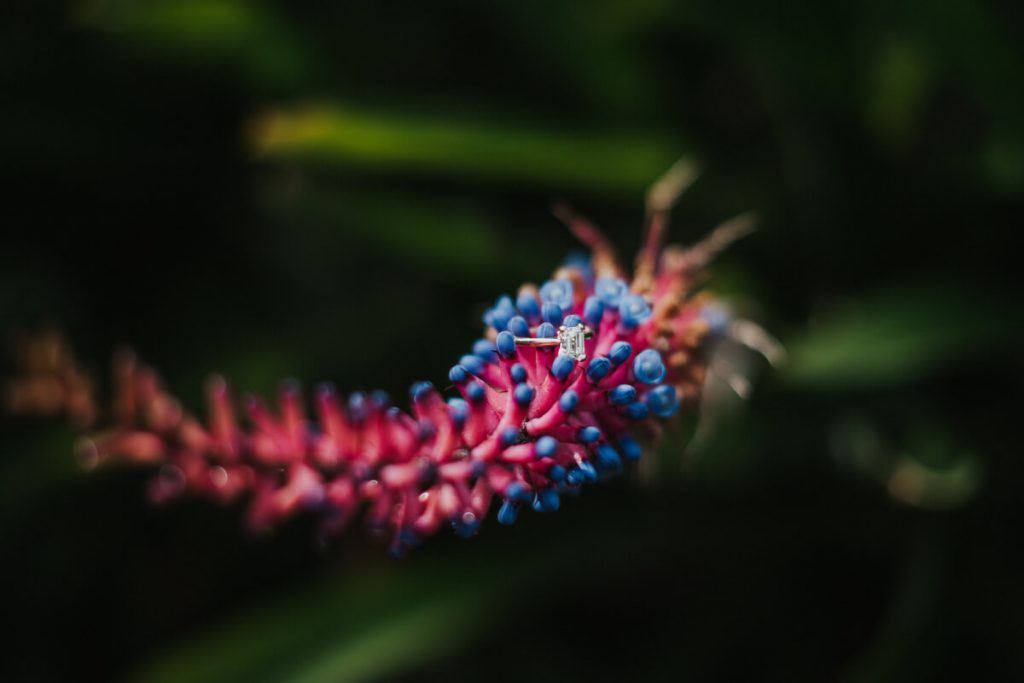 These lush gardens offer a serene and peaceful setting, perfect for a romantic proposal. With a variety of landscapes, from formal gardens to natural wetlands, there's a spot for every type of couple.
4. Bok Tower Gardens
This historic garden offers a beautiful and tranquil setting, with its serene reflection pools and the iconic Bok Tower providing a stunning backdrop for your proposal.
5. Mead Botanical Garden
This natural oasis is a perfect spot for nature lovers. With its peaceful walking trails, beautiful wildflowers, and picturesque lake, it's the ideal location for a rustic and romantic proposal.
6. Cocoa Beach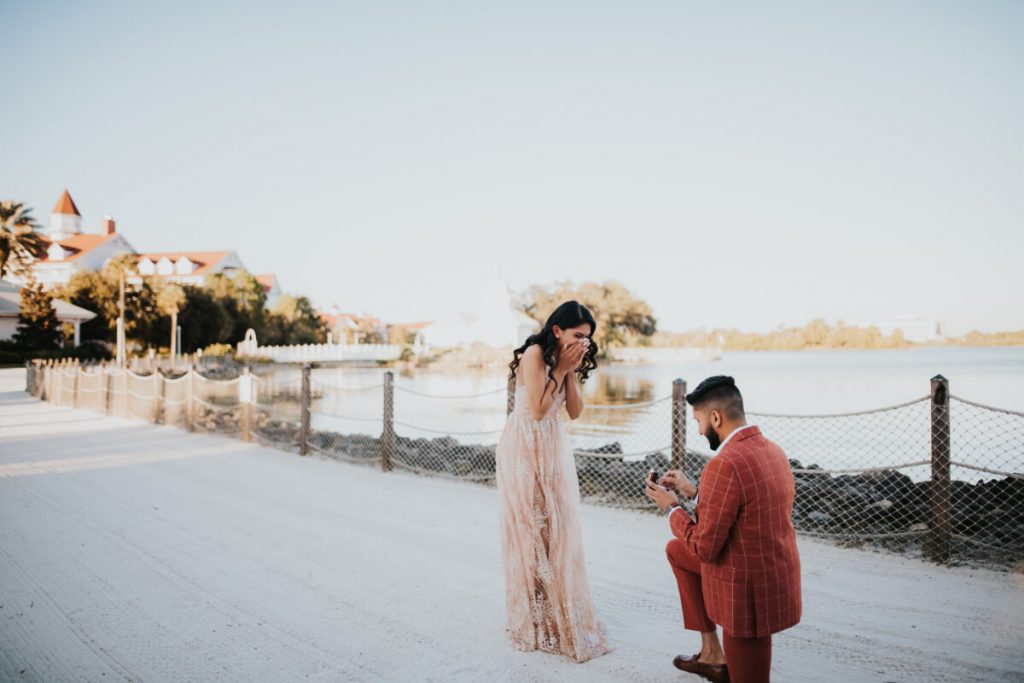 Nothing says romance like a sunset on the beach. Imagine popping the question as the sun dips below the horizon, with the sound of the waves in the background.
7. Celebration, Fl
This charming town, inspired by the ideals and architecture of the early 20th-century American town, offers a perfect blend of nostalgia and romance.
It's a great spot for a quaint and romantic proposal.
8. Lake Eola Park
This beautiful park in the heart of Orlando offers a serene and peaceful setting, perfect for a romantic proposal. With a picturesque lake, swan boats, and a lovely walking path, it's the ideal spot for a fairytale proposal.
What Makes for a Great Orlando Proposal Location?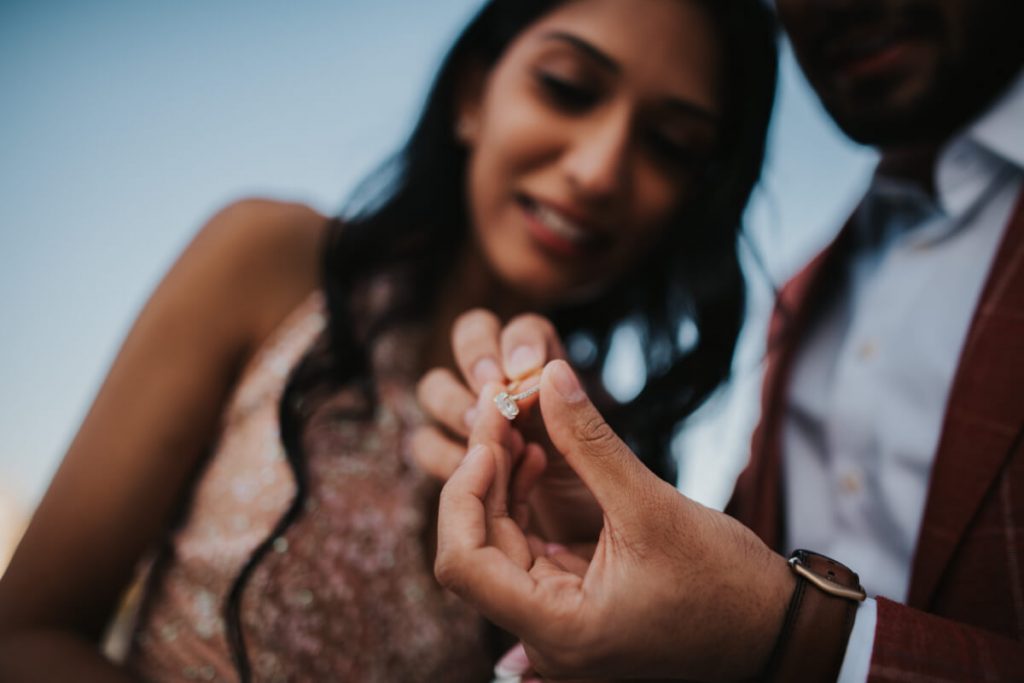 When it comes to engagement proposal photography, location is everything!
A great spot should be drop-dead gorgeous, with a romantic atmosphere that will take your breath away.
It should have a unique and memorable backdrop that will make your photos stand out, whether it's a stunning natural landscape, a famous landmark, or a picturesque man-made structure.
Making It Special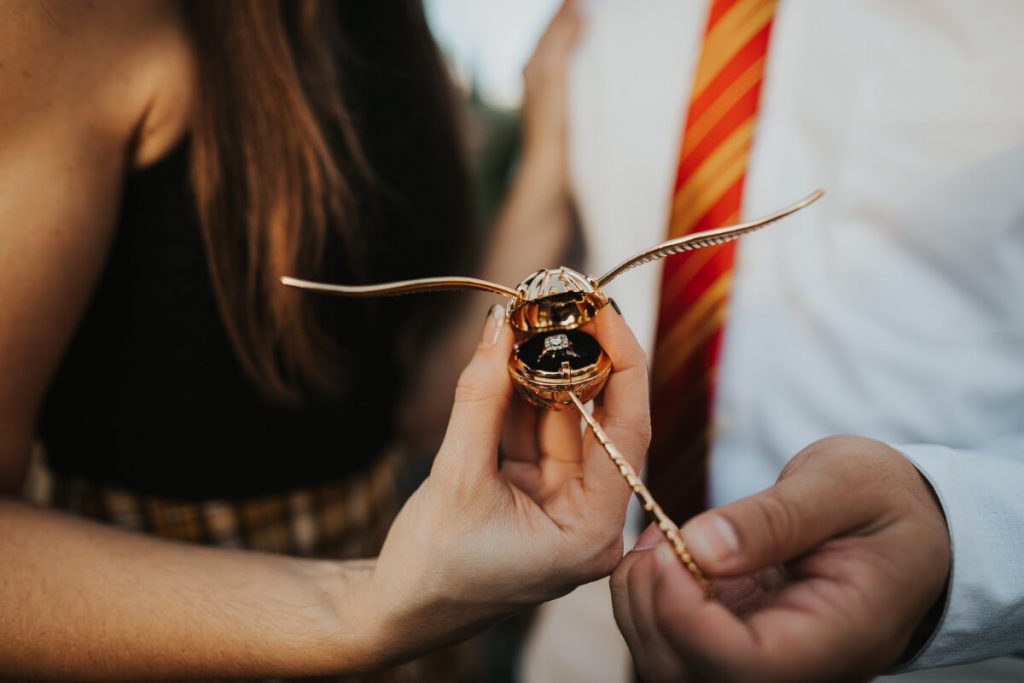 The location should also be easy to get to and have a comfortable and private spot for the big moment.
Think away from the crowds.
But the most important thing is that it holds a special meaning for the couple, so the proposal and the memories will be even more special.
So choose a spot that makes your heart skip a beat and your camera's shutter too!
An Orlando photographer with over 10 years of experience, specializing in natural light. Angel aims to capture genuine moments through minimal posing and directives, with an emphasis on capturing authentic smiles, laughter, and love. Angel's Wanderlust Portraits has extensive experience in lifestyle photography for many occasions including family, engagement, events, maternity, newborns, and weddings. If you have specific ideas or would like suggestions, please do not hesitate to reach out!