Magical photographs taken at Disney World can be a part of a great memory, especially for children. With all the Disney characters, Cinderella Castle, parade floats, and dining on Mickey Mouse-inspired meals, everyone wants to get a snapshot of everything inside Disney World.
However, because of the number of guests, the theme park has, getting a decent photo can be quite difficult. Fortunately, there are magnificent photo spots outside Disney World that are often overlooked. For every Walt Disney World Resort, there are sure spots outside the park that can be visited for amazing photo opportunities.
Here are just a few of our favorite photo spots in Disney World outside the parks that you can visit for your next family photos.
Disney Springs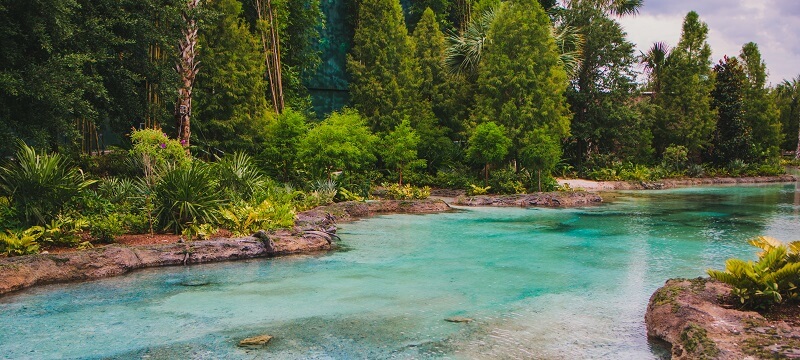 It is an outdoor entertainment and shopping complex that has areas with different themes. Its locations can be a good backdrop for your family photos, engagements, and proposals.
If you want to get the 1930s or dinosaur-themed photos, you can visit Marketplace. There are many restaurants and shops which are built as houses that depicted American Craftsmanship. Your kids can also have great dinosaur-era photos at the T-Rex Cafe or a tropical rainforest vibe at Rainforest Cafe.
You can also visit The Landing inside Disney Springs where you can use the nautical-themed restaurants and shops as your backdrop, or get your family photo taken at the Amphicar – a vintage vehicle that drives on the land and can be used as a boat. Riding the Amphicar can be a rare opportunity since these units are already few. Once you hop on, make sure to have your photos taken!
From the Town Center, you can get a panoramic view of The Landing, a good spot to have your photo taken by a great Disney photographer the blue-green water pond.
Disney's Boardwalk
Disney's Boardwalk is one of the most recommended locations for photoshoots outside the Disney parks. The area gives you a lot of options for taking a photo, especially with the Yacht and Beach Club Resorts in the background. With a lot of elements and colors, you can create a dramatic effect on your photos – perfect for proposals and engagements.
It is also a good location to have your photos taken during sunrise and sunset. Because of the natural lighting, your photo session can have different background shades. Another tip is to get a sunrise photo taken where half of it is still in the evening, while the other half is in the morning.
Polynesian Village Resort
Once you get your photo taken at Disney's Polynesian Village Resort, everyone would think that the photo was taken in Hawaii. The Tiki culture and tropical vibes make up the Tahitian feel. If you are looking for Moana or Maui-inspired photos, this Polynesian resort easily transports your photos as if you are on an island.
You can also find good locations for photoshoots on the beach, especially during the night. The Disney fireworks presentation can be viewed from the area which can be another good background for your photos.
Grand Floridian Resort and Spa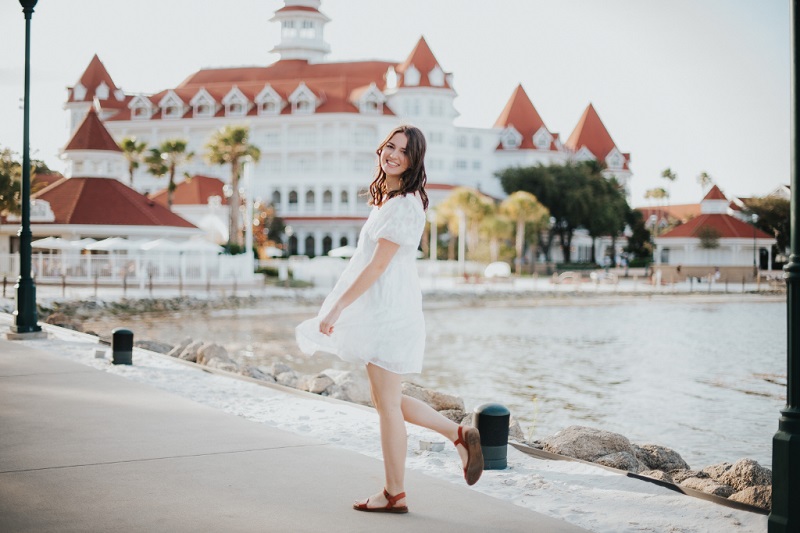 Whether you want to have your photos taken inside or in the garden, the Grand Floridian Resort is a good location for classy and elegant photos.
Outside, the resort has a fountain where you can shoot with the beautiful lighting of the building as background or capture the bright colors of the flowers and the blue sky during the day. If you are planning to have your photos taken inside, the resort has stunning stairs and the main lobby for a formal photoshoot or anything like Gatsby-themed photos.
Disney's Beach and Yacht Club Resorts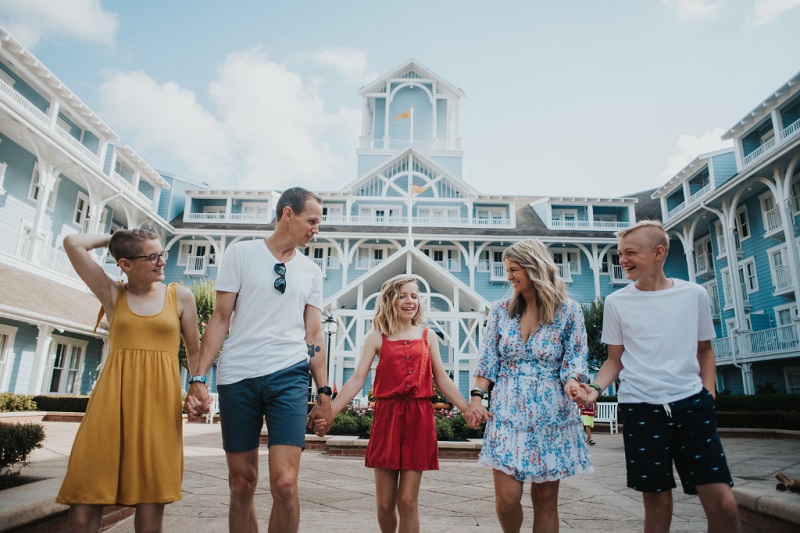 Epcot's Illuminations Fireworks can be seen from the resort – excellent background for night photos. If you like to do beach photography, include Disney's Beach Club Resort on your list.
Located just next to Disney's Beach Club Resort is Disney's Yacht Club Resort. The New England nautical-inspired location has a lot of perfect backdrops that resemble a portrait studio. Its lighthouse area is another perfect location to watch and take snapshots of Epcot's Illuminations Fireworks.
Final Words
Aside from the Disney resorts, there are also other locations where you can have your photoshoots. A lot of good backgrounds can be seen around the area, and sometimes you can use a random backdrop anywhere and you will be surprised how excellent your photos will turn out.
References
An Orlando photographer with over 10 years of experience, specializing in natural light. Angel aims to capture genuine moments through minimal posing and directives, with an emphasis on capturing authentic smiles, laughter, and love. Angel's Wanderlust Portraits has extensive experience in lifestyle photography for many occasions including family, engagement, events, maternity, newborns, and weddings. If you have specific ideas or would like suggestions, please do not hesitate to reach out!