Central Florida is a beautiful area, offering such a diverse variety of locations to capture everything from romantic to family photos.
With world-famous theme parks, pristine white beaches, and stunning gardens, Orlando is a romance hotspot. Being spoilt for choice can make it difficult to choose the best location for your photoshoot; however, you just have to choose the style you love.
Being a wedding and engagement photographer in Orlando is such a huge blessing, as I am surrounded by so many outstanding venues and outdoor spaces for engagement and wedding photo sessions.
The best location for a romantic photoshoot is often the place which is most special to the couple. This could be the spot where they first met or had their first date. Another great choice of location, that is often popular, is to go somewhere where you can engage with an activity you both love. For example, walking or cycling along a nature trail. Most importantly, we are always happy to work with the couple to identify the unique backdrop that will make the photoshoot extraordinary.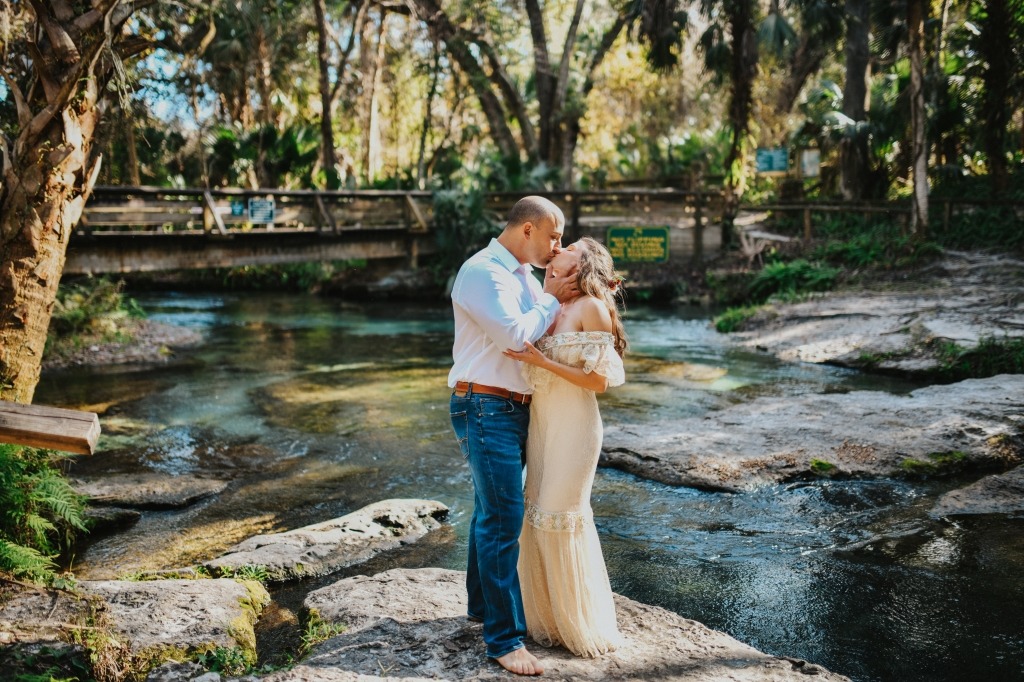 Orlando's Most Romantic Photoshoot Locations
Whatever the style you love, there are plenty of options for romantic photoshoots in Orlando. Some may like busy urban streets while others prefer serene parks. It does not matter which you prefer, though, as Orlando can offer outstanding examples of both.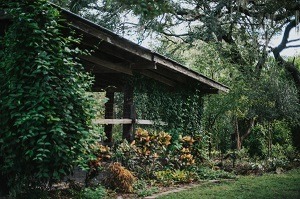 1. Mead Gardens
One of the best locations for intimate photoshoots, this garden is full of towering oak trees and is somewhat of a forgotten treasure. While slightly busy during the weekends, Mead Gardens is generally very tranquil and peaceful. It contains considerable natural beauty that can serve as the perfect backdrop for romantic pictures. As the icing on top of the cake, Mead Gardens also contains a breath-taking butterfly garden.
2. Sydonie Mansion
A hidden gem in the Orlando area, Sydonie Mansion is one of the quieter locations for weddings despite its outstanding beauty. It is a fantastic wedding venue and offers unique spots for engagement events.
Additionally, wedding photography sessions can be conducted with permission from the owners. There is also a beautiful garden here and a boathouse, meaning there will be plenty of opportunities for epic romantic photos.
Pretty Places to Take Pictures in Orlando FL
Orlando is home to numerous areas of natural beauty, including gardens, parks and lakes. Whatever your favorite style, Orlando will have a place that you will fall in love with.
3. Lake Louisa
While it is difficult to find empty stretches of land in Orlando, Lake Louisa offers you 4500 acres of untouched land to photograph your precious moments. Those who are looking for a natural touch to their engagement or wedding pictures would adore this open field with clear skies above.
Lake Louisa has beautiful hills, canopies of oak trees, and lakeside views throughout the park. Capturing the sunset view is a one-of-a-kind experience at this amazing spot and could be the backdrop for your special pictures.
4. Harry P. Leu Gardens
A great spot for beautiful photo sessions, these gardens are always popular for events and with visitors. If you want to have some intimate pictures taken, try and prioritize booking week days and you will find the gardens to be much quieter.
Leu Gardens is filled with tall and majestic trees, coupled with delicate rose gardens, that you can use as perfect backdrops for your most valuable portraits [1].
Downtown Orlando Photo Spots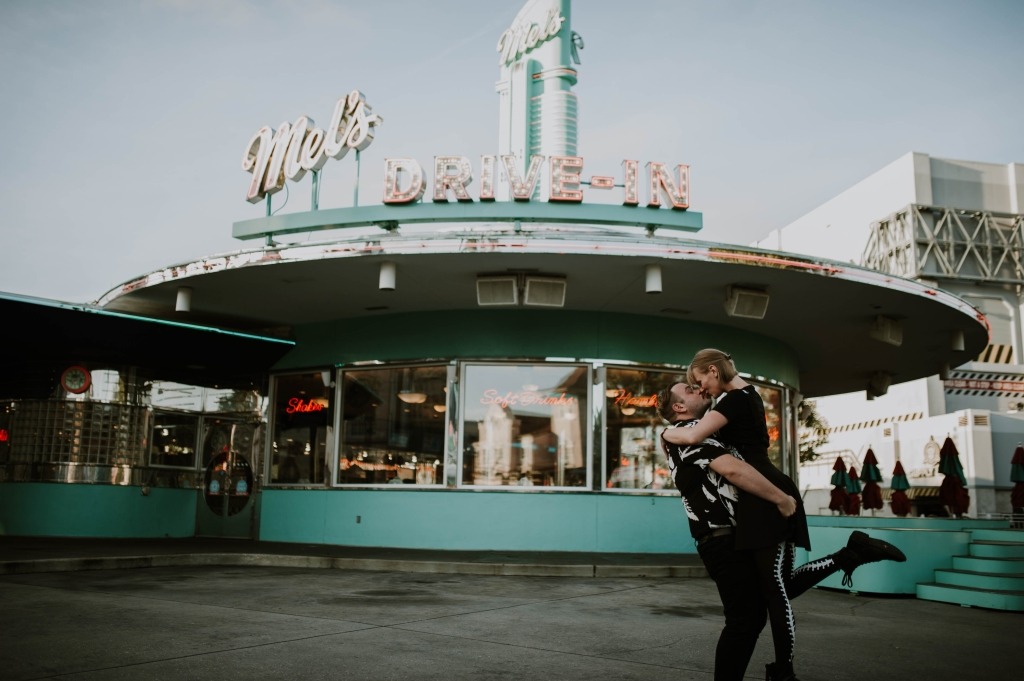 This beautiful snapshot was taken just recently during a Universal photography session!
Whether you are looking forward to romantic engagement and wedding photo shoots, or just want to portray your family love, downtown Orlando has such a wide variety of locations to choose from. You may like bright colors, the beauty of nature, or a city vibe. Orlando can offer outstanding spots for each of these features.
5. Park Avenue
A street in downtown Winter Park, Park Avenue is the go-to space for everything trendy. It features cafes, restaurants, boutiques, hotels, and art shops. Central Park is nearby and is a great spot for romantic walks under the shade of oak trees.
The lively atmosphere of the area and the vivid backdrops, both natural and man-made, make this spot one of our favorites for photo sessions.
6. Lake Eola Park
A haven for couples, this beautiful lake offers so many unique features for romantic photo shoots. Located in the heart of downtown Orlando, this park is great for couples who want beautiful greenery dappled with a wonderful city background. This park also has a Walt Disney amphitheatre, so you can choose to have magical themed pictures taken. Throughout the park, you will also see a range of artwork. Some of these pieces of art can be exquisite backdrops for pictures, also.
7. Dickson Azalea Park
The beauty of nature is perfectly exemplified by this park in the middle of downtown Orlando. This urban park is much like a nature reserve, and has plenty of lush landscapes, greenery, rocks, tunnels, and bridges. Whether you want a lush backdrop or a rustic stone backdrop, Dickson Azalea park has you covered. This park is so green it actually gives off a jungle vibe. You can capture your love for nature along with the connection you both share at this beautiful location.
8. Walt Disney World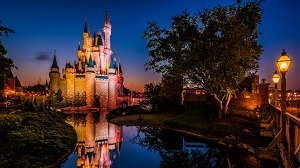 Disney World is undoubtedly the picture-perfect spot to capture your love. An area built on the idea of fairy tales and true love; Disney World can provide a backdrop to your own happily ever after. The entire complex is full of attractions and happiness.
The joy experienced by all in Disney World is what makes it one of the most beautiful places on the Earth. The Boardwalk resort is a favorite wedding photoshoot spot because it gives a colorful and fun background that adds life to the pictures.
Of all the parks, Magic Kingdom is the most popular, as it's filled with picturesque stops all along Main St USA and in front of Cinderella's castle. Some examples can be found here.
9. Wekiva Springs
Wekiva Springs has huge potential for wedding photography sessions. This trail is like a hidden gem in Orlando and offers a variety of locations for taking pictures that showcase your love. The natural elements are constantly evolving here, changing from season to season.
This means that every experience of the springs will be unique and special. Mirror this uniqueness with the unique love you and your couple share together. There is nothing more fun than capturing your love amidst the crystal clear waters [2].
Frequently Asked Questions
Q: Can Wanderlust Meet Us On The Beach?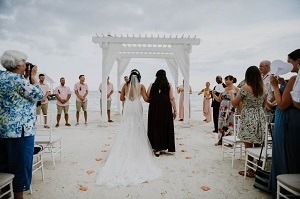 Absolutely! There's nothing more romantic for a wedding or photo shoot than being on the sand with the waves behind you.
Cocoa, FL is home to the closest beaches to the Orlando area, clocking in at an hour away. Popular romantic locations like The Porcher House and Cocoa Beach itself are common destinations.
A bit further out are the beaches of New Smyrna, St Petersburg, Honeymoon Island and Indian Rocks, just to name a few.
As always, it's subject to availability. The earlier you can book your beach photo session, the better.
References
https://www.leugardens.org/visitor-information/
https://www.floridastateparks.org/parks-and-trails/wekiwa-springs-state-park