As Orlando boudoir photographers, we aim to capture an intimate, sensual look, capturing the natural beauty of the body, with professional hair and makeup providing highlights. These pictures are a great memento to keep and look upon as time passes.
If you're in the market for a photographer to provide a jaw-dropping boudoir session, we hope you love what we have to offer!
Whether to be included in a love letter to your husband, a gift before your wedding, or just a keepsake for years to come, your boudoir experience can cultivate inner confidence and help you feel sexy, beautiful, and confident.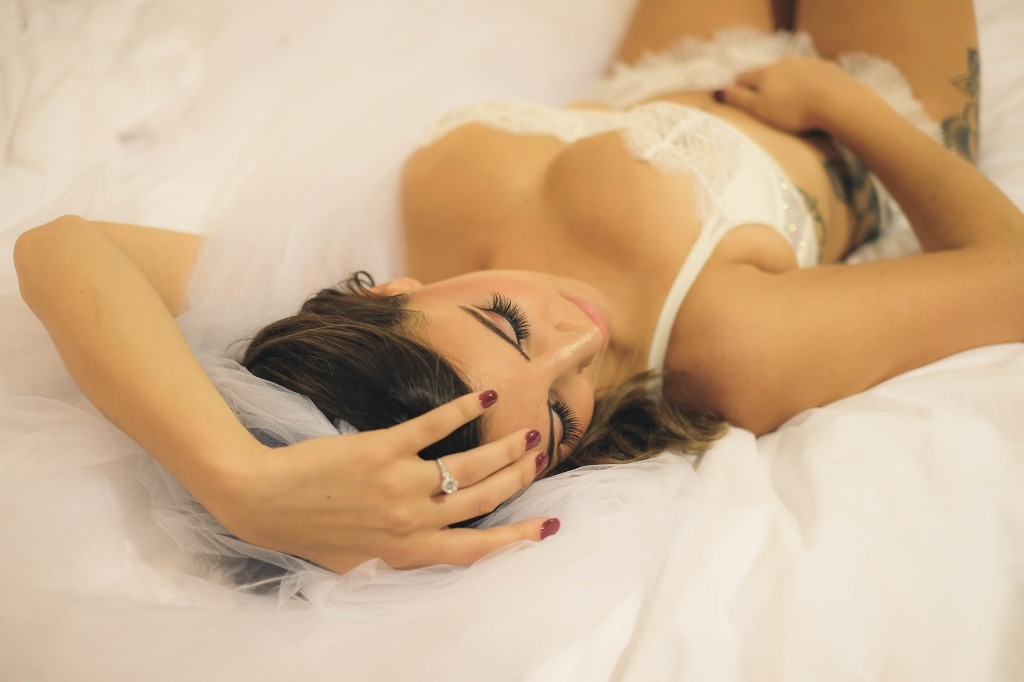 Boudoir Photography in the Greater Orlando Area
Wanderlust Portraits is passionate about being a fun Orlando boudoir photographer. Our boudoir sessions provide a fantastic combination of fashion, fine art and hair/makeup, offering a creative way to boost self-worth and self-love.
The boudoir style is playful, yet provocative and allows the photographer to capture a variety of shots. While we do not work inside a boudoir photography studio, Wanderlust has partnered with a number of boutique hotels in the Orlando area, providing stunning backdrops for a comfortable, tailored boudoir shoot experience.
Passionate about serving Central Florida with our photography experience, we typically coordinate a professional hair stylist, makeup artist and can even provide outfit ideas to perfectly compliment your skin tone. We specialize in capturing honest, raw moments elegantly and artistically at an affordable price.
What To Expect During A Boudoir Photo Session
As an Orlando boudoir photographer, we realize that our clients may feel a bit vulnerable in front of our camera. It is our primary goal to provide a comfortable environment, from the moment you step through our door. Professionalism is something we take very seriously.
For boudoir photo shoots we provide light snacks and champagne, to help calm any nerves and have most importantly, have fun!
Providing boudoir photography in Florida has been a great way to connect with some of the best hair and makeup professionals in the Greater Orlando area. On the day of the shoot, all of our partnered stylists and photographers will be setup on location, making for a single-stop to highlight and capture your natural beauty.
Of course if you already have a favorite hair/makeup artist that you wish to use before being our model, that's completely fine, just be sure to let us know before the boudoir session.
Pin-Up Photography
The experience of posing as a confident pin-up girl can be an exhilarating experience. It is not only about the sexy lingerie and a flirty smile; it is about enjoying the feeling of showcasing your inner strength and beauty. Outside the studio, we don't just offer photos but a one-of-a-kind, special experience. We guide you through the entire process, right from the consultation to the final delivery of your favorite photos. Offering assistance in choosing the best outfits and the most flattering poses to help you create some show-stopping pictures.
As a leading Orlando photographer, we pride ourselves on transforming women into retro pin-up bombshells. We help you enjoy a day of pampering with a glamorous photo shoot session, with keepsake images you'll have for a lifetime.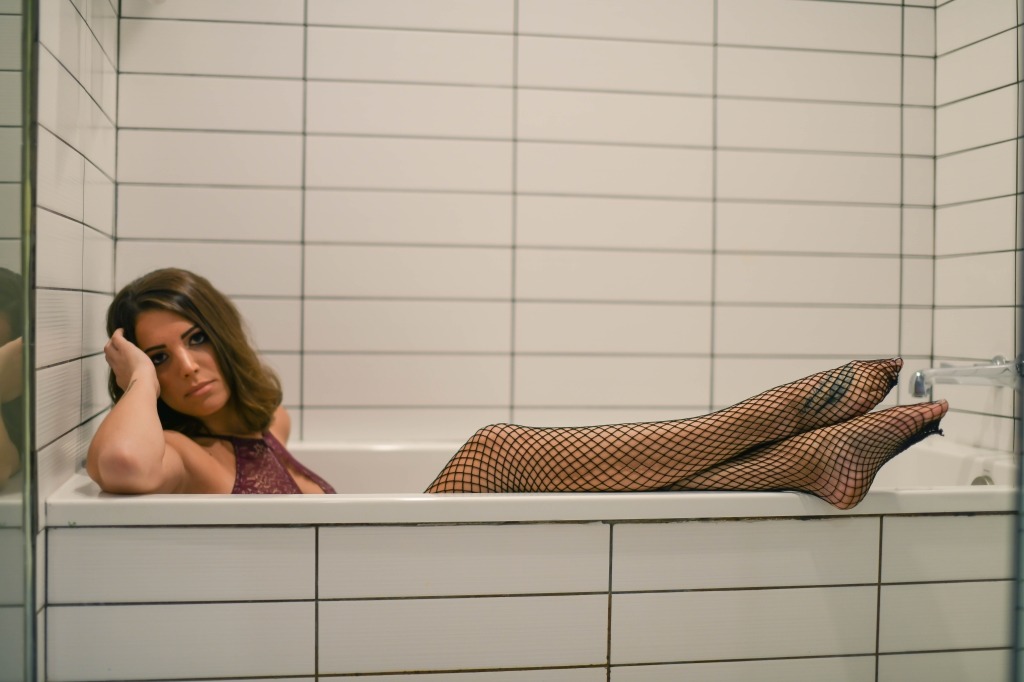 Maternity Boudoir Photography Orlando, FL
As pregnancy changes the shape of a woman's body, it is a beautiful experience worth capturing, as a lasting memory. A maternity boudoir shoot is an amazing way to boost your confidence to remember this special time in your life. [1]
While not our most popular style of boudoir photography, maternity sessions are ideal for any mother who enjoys straying from the norm just a little bit. Our Florida boudoir photography service serves women, to proudly showcase their sexy side, with a baby bump. Our clients who try maternity boudoir, enjoy the shoot itself and have made comments about feeling more confident in their bodies, marking this most important milestone in their journey to motherhood.
While it can be intimidating trying to find the perfect Orlando boudoir photographer for a maternity session, being able to feel comfortable with us, or any one for that matter, is of the upmost importance.
Frequently Asked Questions
Q: I See You Mention 'Orlando Boudoir Photography, FL' But Also Central Florida, How Far Do You Travel Outside of the Area?
Wanderlust Portraits often travels outside of Orlando to places like Tampa, Winter Park, New Smyrna etc., and just about anywhere in between.
Boudoir shoots do require a bit more coordination, but if you're within these areas, please don't hesitate to reach out.
Q: I Love the Idea of a Boudoir Photoshoot, But I'm Really Not Sure What to Wear?
Don't ever feel bad giving us or any boudoir photographer a phone call or shooting us a text for ideas on outfits during the session!
With that said, the most common outfit choices are something fun and sexy, that you feel comfortable in. If lingerie is your thing, that's perfect. There's no need to bring a huge wardrobe, but having a few colors and accessories that you wish to model is best.
Q: How Long After the Session Until I Receive the Final Photos?
Our typical turnaround time for editing your images is around two weeks. With that said, if we can get your boudoir photos to you sooner, we definitely will!
Q: Is There Any Other Cost Or Copyrights Involved After the Boudoir Photo Shoot?
No, never! All of images provided are yours to keep.
You'll never need permission from us to use your own photos as you wish.
References
https://digital-photography-school.com/7-tips-boost-confidence-photography/