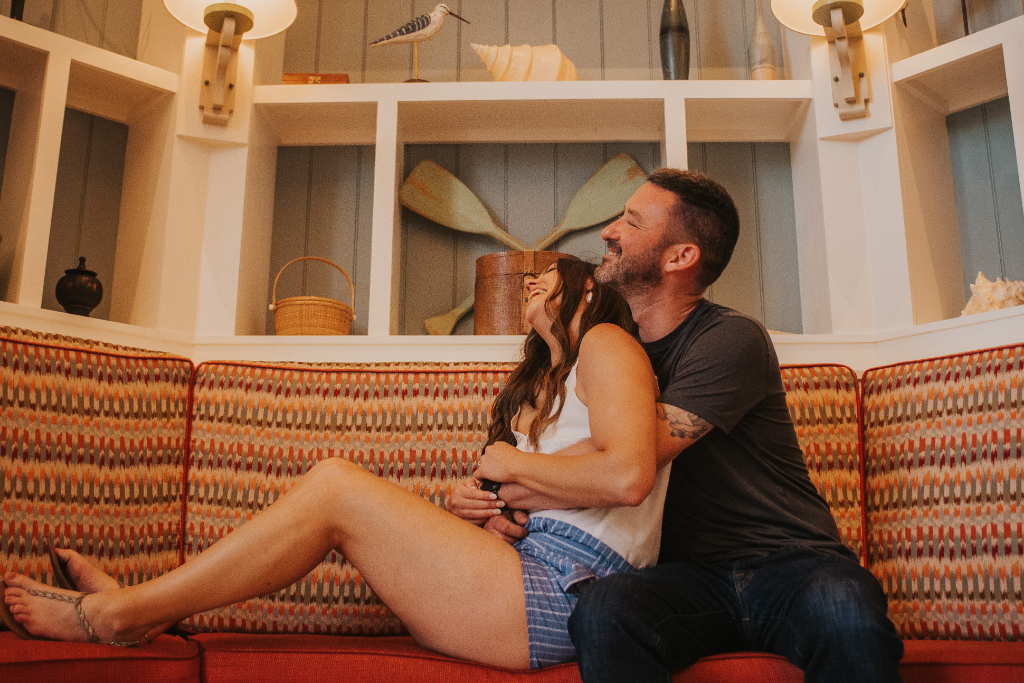 Are you planning to pop the question at the Walt Disney World Resort?
Maybe you're already engaged and planning your Disney-themed wedding.
In any case, we're here to help you plan a personalized photo session showcasing the ultimate Disney World engagement.
The most popular Disney engagement photography surrounds the Cinderella castle inside Magic Kingdom.
Still, you'd be surprised at how many other locations there are to showcase your love, without having to fight the Magic Kingdom crowds.
Let's dig into what you'll want to consider when putting together the perfect engagement session at Disney.
Why Disney World is Great for Engagement Sessions
Disney World offers a wide variety of romantic settings for engagement photos.
From Magic Kingdom's Cinderella Castle to the nightly firework spectaculars, there are plenty of iconic backdrops that will make your photos truly magical.
With the help of a professional Disney photographer, you can create stunning engagement portraits that you'll treasure for a lifetime.
6 Favorite Disney World Engagement Locations
One of the great things about going with Disney engagement photography is the wide variety of locations to choose from.
While the list is almost endless, here are a few of the most popular.
I can't think of a better place to start than Magic Kingdom.
1. Cinderella's Castle & Main Street USA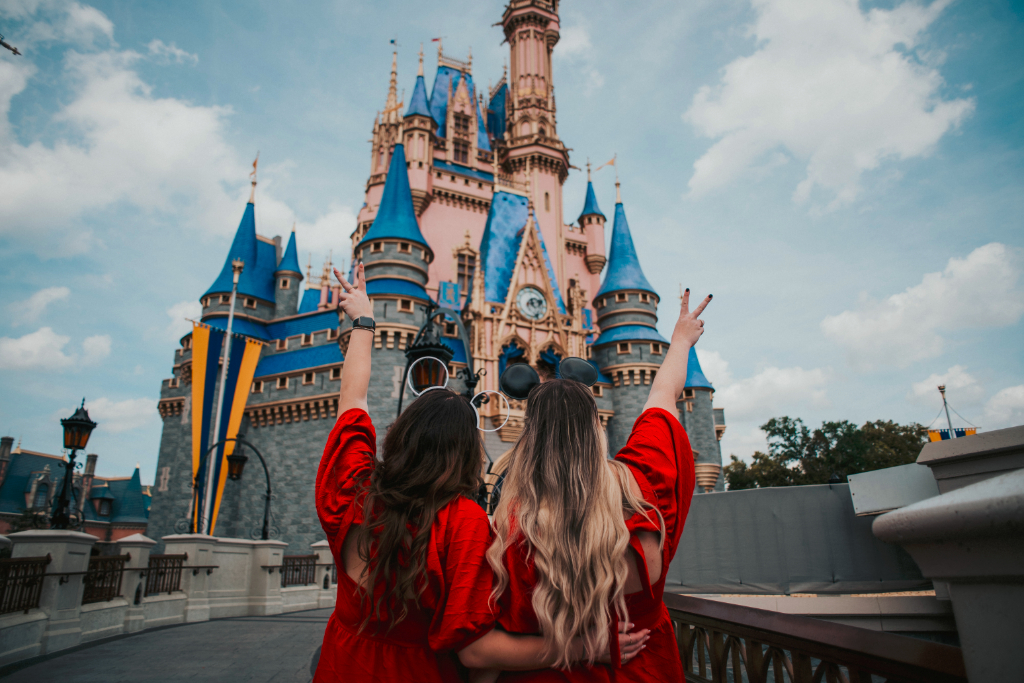 One of the most iconic locations at Disney World Orlando, is Cinderella's Castle.
Center inside Magic Kingdom, the castle's grandeur and beauty make it the perfect backdrop for romantic photos.
Unfortunately given the recent crowd levels at the Disney parks, capturing shots here can be difficult.
Main Street USA on the way to the Cinderella Castle inside Magic Kingdom features charming storefronts and vintage street lamps, making for a quaint and nostalgic atmosphere.
With its Victorian architecture and old-fashioned feel, Magic Kingdom is perfect for couples who want a classic and timeless look for their engagement pictures at Disney.
2. The Grand Floridian
The gem of all the Disney Resorts is the Grand Floridian.
Boasting a luxurious Victorian theme, located near the Magic Kingdom park that offers a variety of picturesque locations for engagement images.
Plush gardens and elegant architecture create a romantic and classic atmosphere.
The best time to take pictures at the Grand Floridian is during the golden hour when the lighting is soft and warm.
3. EPCOT's World Showcase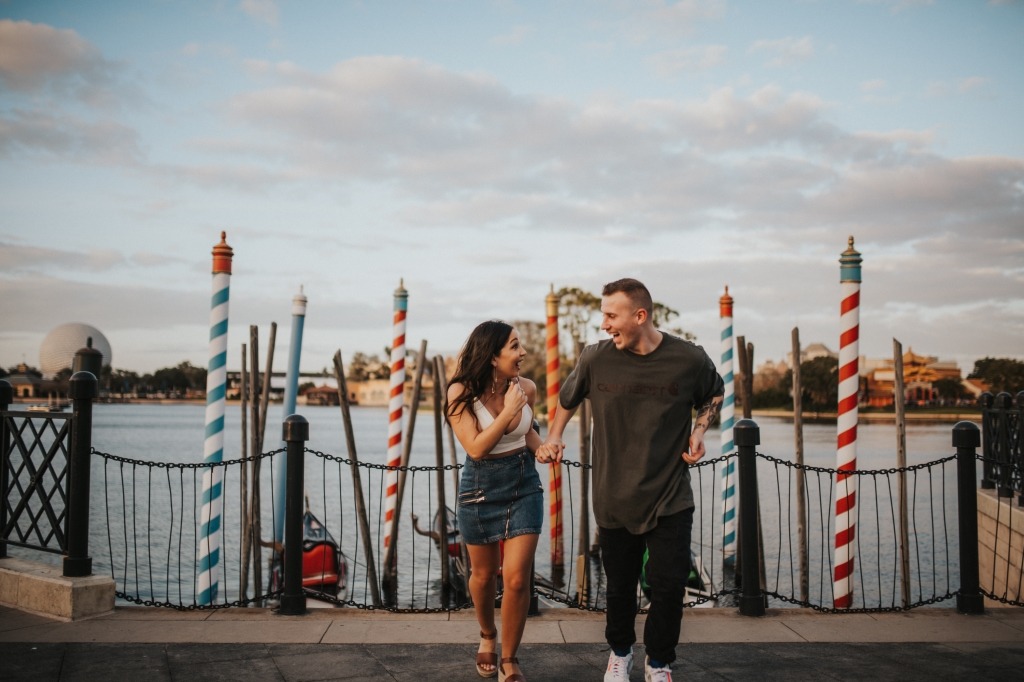 The World Showcase at Epcot offers a diverse range of locations for engagements.
Each country pavilion features its own unique architecture, gardens, and landmarks that make for stunning photographs.
Whether you want a romantic photo in front of the Eiffel Tower or a whimsical photo in front of the Japanese torii gates, EPCOT has something fun for engagement and family portraits.
4. Disney's Hollywood Studios
Disney's Hollywood Studios offers a variety of backdrops for engagement images, including the famous Hollywood Tower of Terror, Star Wars Galaxy's Edge, and Toy Story Land.
The park's vintage Hollywood theme creates a unique and elegant atmosphere for Disney engagement memories.
If you want a wonderful way showcase the child in each, of you and your partner, the backdrops here are endless.
5. The Boardwalk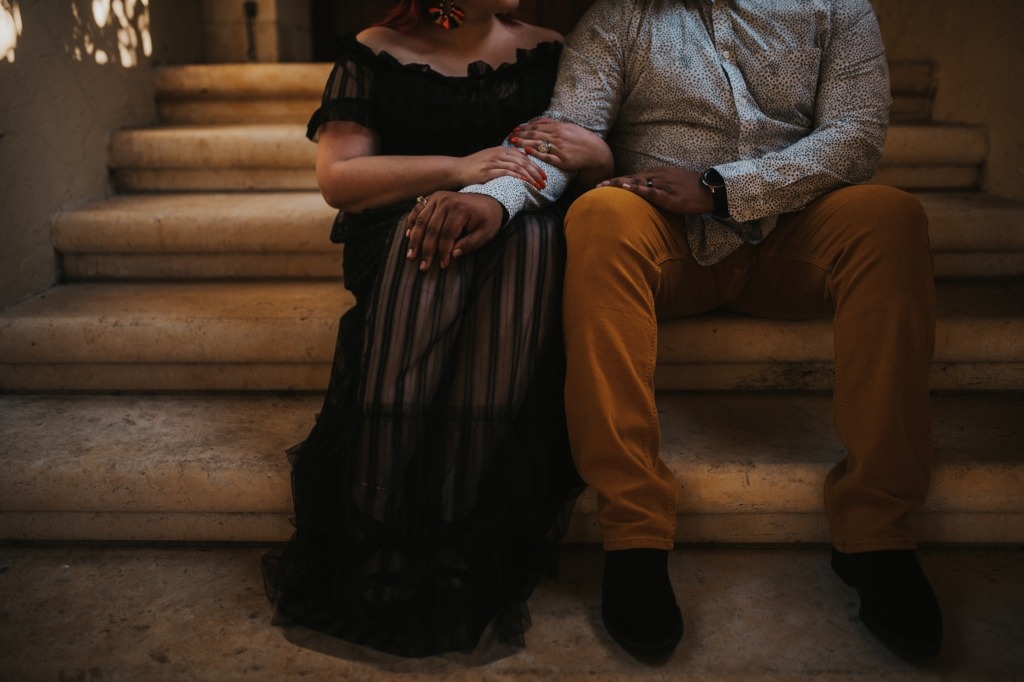 The Boardwalk at Disney is a picturesque spot with a boardwalk ambiance featuring Victorian-style architecture and waterfront views.
This location is perfect for couples who want a more laid-back and casual feel for their engagements.
Disney's Boardwalk has many restaurants and shops, providing background options that are endless.
6. The Tree of Life
The Tree of Life at Disney's Animal Kingdom is a stunning, fun and unique location for engagement photography.
The tree, which serves as the park's icon, is a 145-foot-tall artificial baobab tree that features more than 300 animal carvings.
The tree is surrounded by lush greenery and gardens, making it the perfect spot for couples who want a nature-inspired theme for their engagement pictures.
Disney World Engagements During Season Celebrations + Special Events
Another great option for Disney engagement photography in Orlandoorlando is to have your photos taken during a special event or season.
For example, having your session during Mickey's Very Merry Christmas Party adds a festive and magical touch to your pictures.
Getting married at Disney? You can even have your photographs taken on the same day as your wedding, before jumping into your wedding attire to make the most of your time at the park.
Choosing The Right Disney World Photographer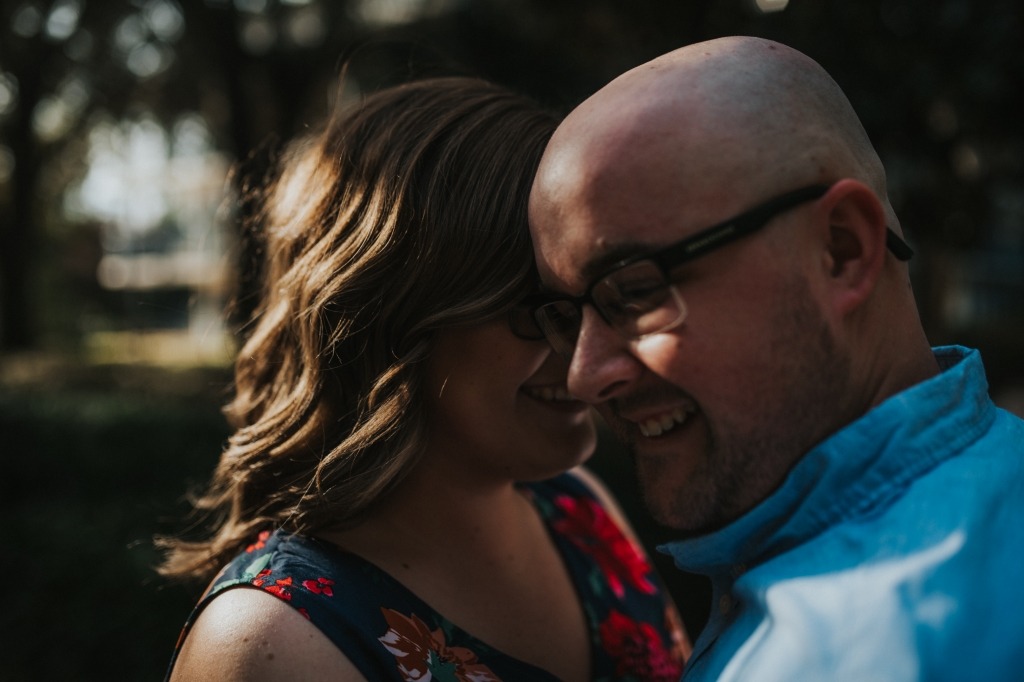 When it comes to choosing a Disney photographer, be sure to do your research.
Look for a photographer with experience taking engagement photos at Disney and a portfolio of work that you love.
You'll also want to make sure that your photographer is familiar with the best locations and times to take your pictures to ensure that you get the most out of your Disney engagement photography experience.
Photographers Offered by the Walt Disney World Company
Disney's Capture Your Moment service offers digital downloads for photographs taken around the theme parks at predetermined locations.
To capture shots with your favorite characters, family photos along with a Disney Engagement Photography session, they only charge $99 a year for the service.
Magic Kingdom offers the most Capture Your Moment photographers of any park.
However, if you're looking for something a bit more special, to avoid crowds, and have your photos professionally edited, you may wish to consider an independent photographer like Wanderlust Portraits.
Independent Engagement Photographers at the Disney Resort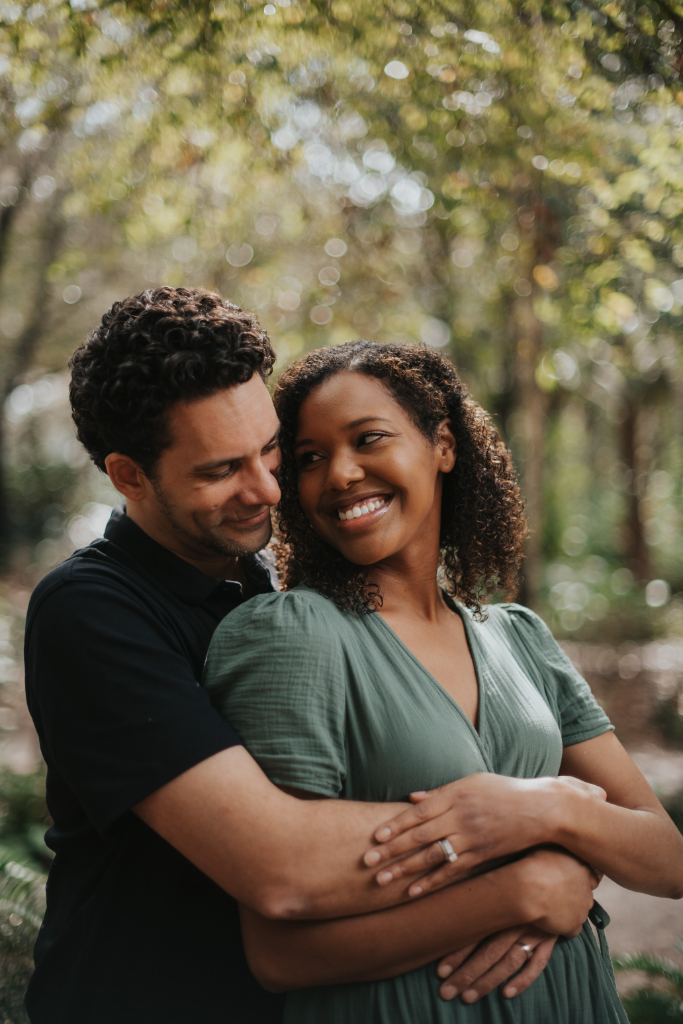 Magic Kingdom is easily the busiest park. Disney Springs doesn't have photographers for the Capture Your Moment service.
So if you're looking for something exactly the way you want it, to capture some Disney magic without the crowds, exactly where you want it – an independent photographer better suit your needs.
Each picture is edited by hand and uploaded to a digital photo album for you to enjoy, at no extra cost.
With Wanderlust Portraits as your Disney World photographer, you will own all of the pictures with nothing ever to be purchased separately, ie. pictures you wish to print.
So, What's Best For You?
In summary, Disney engagement photography is a great way to capture the magic of your love story.
If Magic Kingdom is a priority and you're OK with more of a cookie-cutter approach, the official Disney photographers are an excellent choice.
If you're looking for something a bit more, we would love to hear from you and let our experience capture Disney engagement photos that you'll treasure for a lifetime.