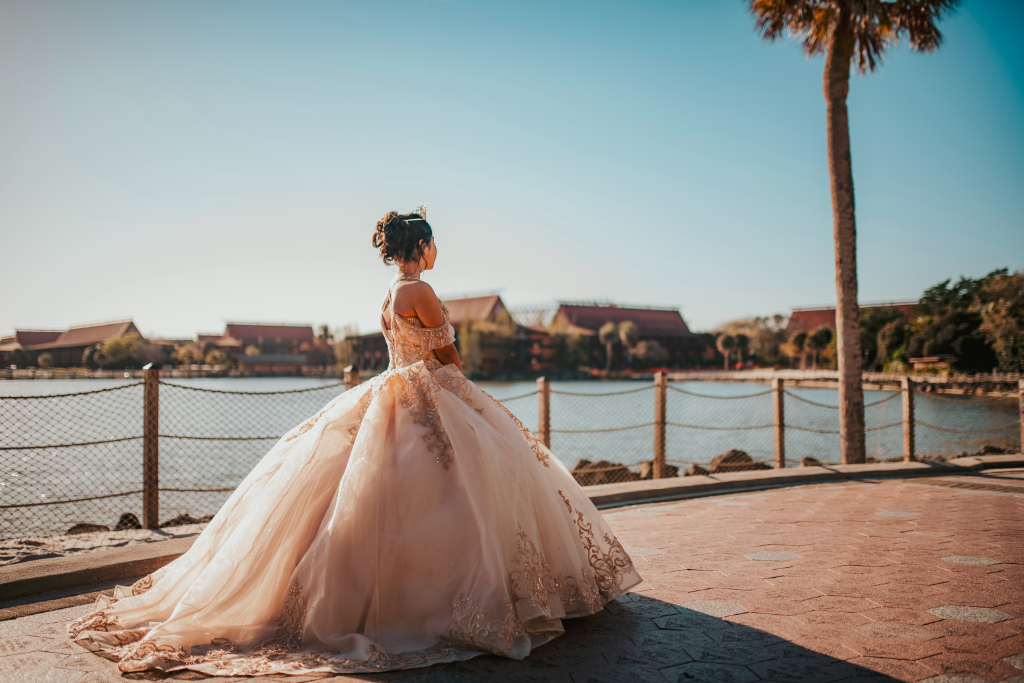 Are you tired of relying on your own memory to recall the magical moments of your Disney World vacation? Not sure yet if you need enlist the help of a Disney World photographer?
Well, have no fear, because the Disney Photo Pass and Memory Maker packages are here to save the day (and your fading memories).
What Is The Disney PhotoPass?
First things first, let's talk about the Disney PhotoPass. This handy little service allows you to have your photo taken by any of the official Disney photographers scattered throughout the parks. And the best part?
You don't have to lug around a bulky camera or awkwardly hand your phone to a stranger to snap a photo of your entire family in front of Cinderella's castle. Simply give your Disney Photo Pass card (or MagicBand) to the photographer and voila! Your photo will be linked to your account for easy access later on.
For lighting and crowd considerations, be sure to review our guide on the best time to shoot a photo session inside the Disney parks.
Enter Disney's Memory Maker
But wait, there's more! The Memory Maker package takes the Disney Photo Pass to the next level by allowing you to download all of the photos taken during your trip, not just the ones taken by the official Disney photographers.
That means you can relive the magic of your vacation through the eyes of your friends and family as well. And let's be real, who doesn't love a good candid photo of themselves caught mid-churro bite?
Disney World Ride Photos + Bonus Videos
But here's the real kicker: the Memory Maker package also includes on-ride photos and videos.
That's right, you can now prove to all of your friends that you actually rode Space Mountain (and didn't just pose in front of it).
Photo Edits + Fun Addons
But let's be real, the real reason you'll want the Memory Maker package is for the ability to add fun borders and stickers to your photos. Because let's face it, that photo of you and your significant other in front of the castle is great, but it's even better with a "Happily Ever After" border and a Mickey Mouse ears sticker.
Here are some great tips to get the best shots inside the park.
So, whether you're a first-time visitor or a Disney World veteran, the Disney Photo Pass and Memory Maker package is a no-brainer. Because who needs actual memories when you have all of these fantastic photos to look back on?
If you're looking for more information, please visit our Disney photography page.