Walt Disney World is undoubtedly one of the most photographed places in the world. Millions of tourists have struggled to get the perfect shot in front of their favorite iconic locations of Disney World theme parks. Obviously, such photos are primarily taken by individuals using their own cameras or phones.
However, many of us prefer to also have a couple of pictures taken by a professional with their expert eye and pro equipment. This is why Disneyland PhotoPass photographers have become a steady source of pictures for individuals, couples, families, or large groups of friends. So, what are the most usual Disney PhotoPass locations?
What Are PhotoPass Disney Photographers?
Throughout the Disney World theme parks, there are professional Disney photographers that can take your photo using their professional camera equipment. Once the photo is taken, you can easily link it to the "My Disney Experience account" and download it later.
PhotoPass pictures can be either purchased individually or you can pay for a package covering the cost of multiple photos. These packages are known as "Memory Maker".
Where to Find PhotoPass Photographers
Disney PhotoPass photographers are always located in different parts of the parks, usually at iconic photo spots that gather a lot of crowds. However, you may also spot some of them at character dining locations or along the different pathways of the theme parks. Particularly when the weather conditions are not ideal, PhotoPass photographers will move around.
Pay attention to the time of day for the best photos.
To see where these photographers are during your visit, you can open up the map feature in your "My Disney Experience app". By clicking on the arrow next to "Wait Times," a menu of different options will appear, enabling you to highlight different places on the map, like dining locations. There, you will also find an option named, "PhotoPass" which will show the exact photographer locations. The indication is a tiny Mickey Mouse head symbol.
Popular Disney PhotoPass Locations
Most of the standard PhotoPass locations are near iconic locations, including the front of the Magic Kingdom's Cinderella Castle or the Garden Gate Gifts of the Animal Kingdom. You can easily recognize photographers by their professional camera equipment, cast member name tags, and tan vest. A useful thing visitors should remember is that the PhotoPass offices are situated near the park's entrances. However, having a park admission ticket is the only way to gain access to the park, with the exception of the Disney Springs office that is placed between Ghirardelli's Chocolate Shop World of Disney. Other popular park entrances with PhotoPass offices are the Epcot, and Disney's Hollywood Studios.
Another great tip to have in mind is that not all PhotoPass photographers are available at all times. In fact, overly crowdy places which are usually the most iconic ones may require that you wait in queue for a memorable picture taken by a professional. Photographers roaming around the park are usually more available during the early morning times. What's more, you can have some great photos of you and your friends, partner, or family taken while on a ride.
Do you not have a definite game plan for your vacation? See all of our Disney World recommendations here!
Are ride-on Photos Available Via PhotoPass?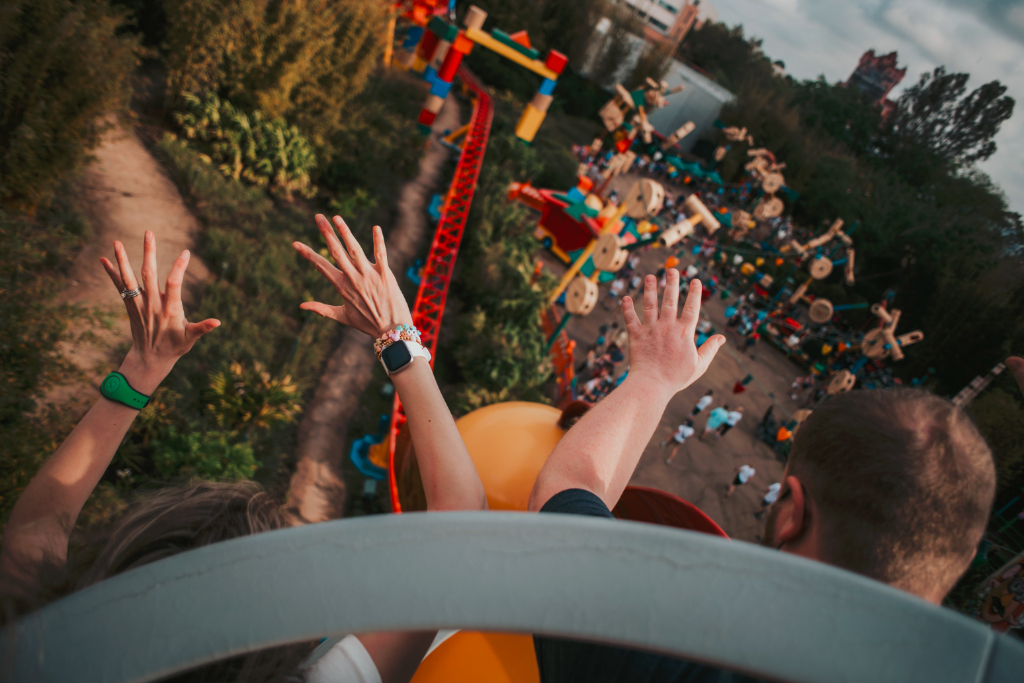 Several rides have cameras that snap you while riding, including the iconic Space Mountain, the Radiator Springs Racers, and the Splash Mountain. You can pick your favorite pictures after the ride.
Alternatively, you can catch a roaming PhotoPass photographer and ask him to take a good picture of you just outside the roller coaster or water ride.
PhotoPass Dining Locations
Sometimes you can find PhotoPass photographers near or at dining locations. In fact, some character dining experiences include the capture of pictures. For example, what better than having a professional picture with the magnificent Goofy at Goofy's Kitchen or beside Minnie Mouse at Plaza Inn? In some cases, although not that usually, PhotoPass photographers can also be found at character meets and greets. You can easily find your favorite characters through the Disneyland App and search for a nearby PhotoPass photographer to take a picture of you hugging your hero.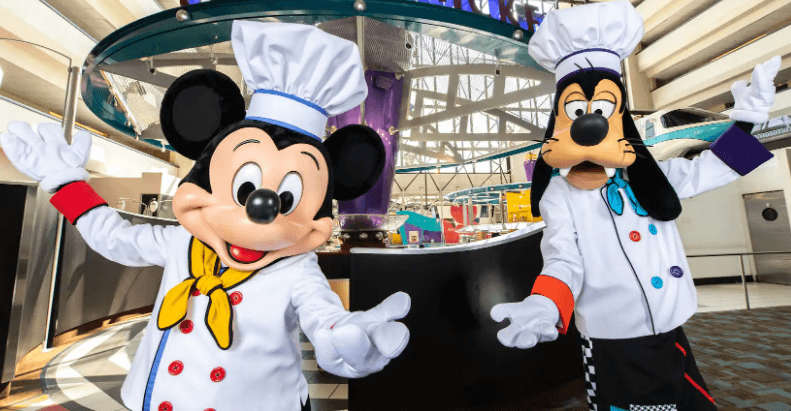 Disney PhotoPass can add all that extra magic you wish your trip to the world-famous theme parks to have. You can find PhotoPass Photographers at nearly every iconic spot of the park. If you wish to plan ahead, visit the "My Disney Experience app" and learn the photographer's exact location. Next thing, have your magnificent photo taken and keep your memories of the place alive forever.