The Walt Disney World Resort Theme Parks are some of the top locations in the world for photoshoots. Almost everyone is familiar with the iconic Cinderella's castle at the end of Main Street USA.
No matter if you're a local or just coming to visit for vacation, there's no better way to spend a fun-filled day exploring the Walt Disney World Resort, taking advantage of the beauty and charm, for some truly amazing photos.
Whether your interest is in engagement photos, portrait sessions, vacation memories or just to have fun, we'd love to help.
For anyone whose heart belongs to the Magic Kingdom family, get your smiles ready. Let's break down some different options and ideas for you, to help plan the most perfect portrait session.

Disney World Photography – What Should You Know?
There is nothing more exciting than a day at Walt Disney World. The location welcomes people from all around Orlando and the world for a fun-filled time with their families.
While there is so much to enjoy here, a lot of visitors want to capture the beautiful moments with photoshoots. Magic Kingdom Park is the most popular backdrop of the parks for many engagement, wedding, and family photoshoots.
Being Disney's first park, it has a lot to offer to visitors and there is so much that makes your portraits magical in true sense. Having the Cinderella Castle as a backdrop along Main Street USA is a wonderful way to create family portraits and capture your moment like none other.
You can roam around the park while getting your picture taken at the hottest spots on Instagram and other social media.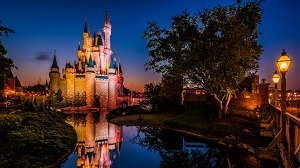 Other common locations include the Big Thunder Mountain Railroad which not only provides a thrilling ride but an enchanting mountain scene that make for truly great and unique portraits. Disney Parades can also a great way to capture some candid shots as your eyes get filled with excitement to see your favorite characters.
Whether you are looking for a professional vacation family shoot or a fine art session to photograph fairy tale engagement and weddings, we can help you make your dreams come true with amazing images and memories.
Perhaps Main Street isn't your thing? Many of our clients have opted for other Disney Parks and hotels, including Hollywood Studios, EPCOT, and Animal Kingdom.
Hollywood Studios Photography
With the most recent additions of Star Wars Galaxy's Edge and Toy Story Land, Disney's Hollywood Studios is a great place for any Jedi or child-at-heart to have their picture taken.
Upon entering the park, you won't miss the bright marquee for the park's newest attraction, Minnie & Mickey's Runaway Railway at the end of Hollywood Boulevard.
Hang a right on Sunset Boulevard and you'll encounter some older park favorites, Rock 'n Roller Coaster and the Tower of Terror.
EPCOT Photography
An acronym for the Experimental Prototype Community of Tomorrow, EPCOT boasts the World Showcase, with wonderful attractions and settings for countries around the world.
Chose your favorite country, or perhaps the one your family is from for once-in-a-lifetime portrait sessions.
Of course, we cannot forget the park's most iconic ride, Spaceship Earth.
Animal Kingdom
The land of Pandora inside Animal Kingdom has to be one of the most unique locations within the Disney Parks.
Providing the illusion of floating mountains in the distance, the area is completely immersive, providing a ton of prime shooting locations for a portrait session.
Disney World Engagement Photo Session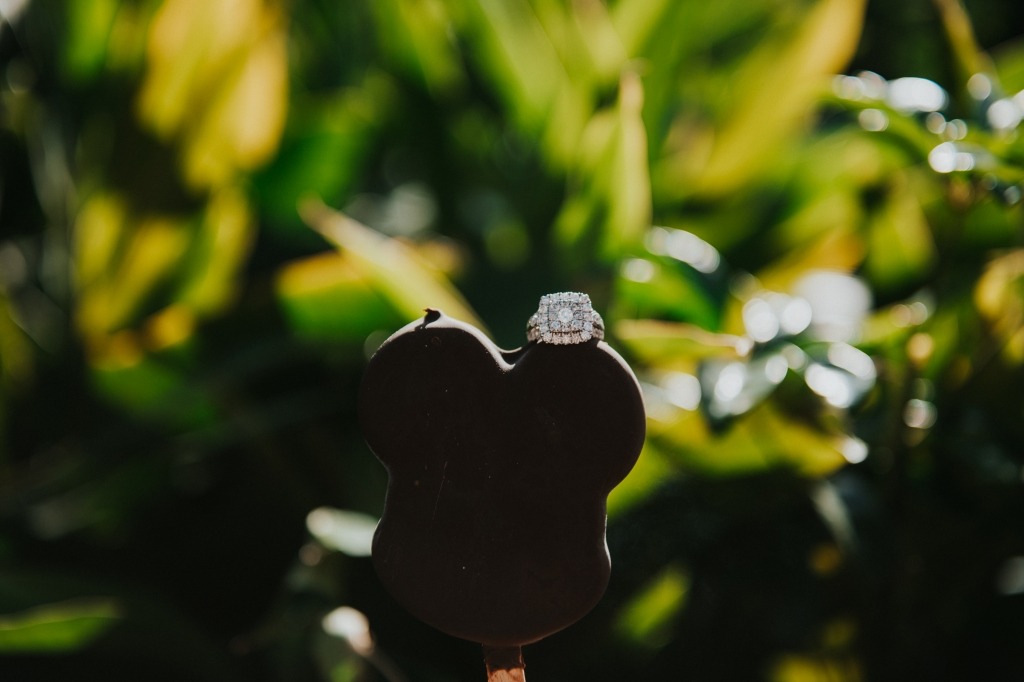 Now that you are engaged, it is time to send out invitations and announcements to your family and friends! You want to capture engagement photos with your fiancé to treasure your special time as a memory. A great engagement session involves finding the right service and a unique location that matches your style as a couple.
We provide a personalized photo session at Magic Kingdom Park, Disney's Boardwalk, and Springs to capture your milestone in a unique way with the best backdrops ever.
The session can include iconic views such as the Cinderella Castle or whatever else you have in mind.
We take the time with every client to discuss what you would like to capture and target specific locations.
We customize each engagement photoshoot to suit individual needs while employing our personal style and creativity to give you artwork you can cherish for life.
engagement photography at disney world 
To avoid any confusion, we are not an official Disney photographer, employed by the Walt Disney company. Wanderlust Portraits is a private business with a true passion for capturing photos at Disney locations.
There is a Disney Photo Pass package, which allows a party to have pictures taken at a handful of pre-determined locations in the park, for a fixed cost. Disney Photopass employees are not professional photographers, but typically college students using photographer-grade equipment.
For just about the same price, Wanderlust Portraits can artistically capture your Disney photos, tailored just for you.
Wanderlust Portraits is happy to accommodate engagement sessions in any area of the park as opposed to only the Disney Photopass predetermined locations.
Afterward, each picture is professionally touched up and/or edited for that perfect photo finish. Each image will be delivered in a high-resolution format suitable for printing or placing on a canvas.
AMAZING Disney World Proposals
Capturing marriage proposals is a beautiful thing as it is a nerve-wracking, blissful moment you would want to remember for a lifetime. Popping the question at Disney World is an occasion one would not want to miss capturing.An experienced Orlando photographer is crucial to capture your moment perfectly, that will be a treasure for the rest of your lives.
Getting the help of a professional to plan a surprise proposal would transform the experience.
We'll help you any way we can including:
Picking the perfect location
Secretly leading your future-spouse to the intended location
Being a photo-ninja, discretely being at the ready nearby
Having a plan beforehand is a thoughtful touch that any bride-to-be would appreciate.
There is no way anyone would want to miss the expression and emotion as your partner is proposed to at Magic Kingdom Park.We have documented numerous proposals at the most-beloved location around Orlando, Windermere the Winter Garden areas. We have helped clients plan and capture your moment as they hear the 'yes' they have been longing for.
We aim at capturing the connection and love that you would treasure as a couple ever after.
Frequently Asked Questions
Q: What is the Difference Between the Disney Photopass Service and Disney Fine Art Photography?The Disney Photopass has a mix of stationary cameras and employees stationed around each park to take your photos. Photopass employees are commonly college students with no real experience. The images received will not be professionally edited and each photo will be taken only once, all at predefined locations. [1]
Disney Fine Art is a service offered by Disney, which is more on the caliber of the service we offer. Each photo is professionally edited. Every pose is captured 20-30 times, providing you with only the very best. [2]
You'll notice that the prices we charge for Theme Park photo sessions, however, are much less 😉
Q: Can We Shoot Before/After Park Hours to Avoid Crowds?
All portrait sessions are limited to posted park hours and applicable park rules.
With that said, we do have a few suggestions if you're flexible with timing to limit other guests from around during your shoot.
Be sure to reach out as early as possible for the best session availability.
Q: What Additional Costs Are There Aside from the Session Fee?
There will never be an additional cost, ever. We include copyright release images, that you own 100%.
You're free to do what you please with your professionally edited photos, and will never have to ask us for permission.
Q: Does Wanderlust Portraits Provide Anniversary Photo Shoots?
Yes! We provide our photography services for just about any occasion, but especially anniversary photo shoots.
Q: Does Wanderlust Portraits Provide Photography in Other Theme Parks?
Yes! We also provide Universal Studios photography services and are open to other locations time and distance permitting.
Always feel free to ask.
References
https://disneyworld.disney.go.com/photopass/
http://disneyfineartphotography.com/portraits/enhanced-mini-portraits.php