Disney World Photography Examples
Get In Touch – We'd Love To Hear From You!
After spending years as a Disney World photographer, it's no secret the WDW theme parks are some of the top locations in the world for photo shoots. Almost everyone is familiar with the iconic Cinderella's castle at the end of Main Street USA.
No matter if you're a local or a tourist, we'd love to explore the Walt Disney World Resort with you for some truly amazing photos.
Whether your interest is in engagement photos, portrait sessions, or just to have fun, we'd love to help.
Disney World Photography – What Should You Know?
There is nothing more exciting than a portrait session at Walt Disney World.
While there is so much to enjoy here, a lot of visitors want to capture some of their moments. Magic Kingdom Park is the most popular backdrop in the parks for many engagements, weddings, and family photoshoots.
Favorite Photographer Locations Inside Walt Disney World!
Having the Cinderella Castle as a backdrop along Main Street USA is a wonderful way to create family portraits and capture your moment like none other.
You can roam around the theme park while getting your picture taken at the hottest spots.
Parades can also be a great way to capture some candid shots as your eyes get filled with excitement to see your favorite characters.
Whether you are looking for a professional vacation family shoot or a fine art session to photograph fairy tale engagements and weddings, we can help.
Magic Kingdom Photography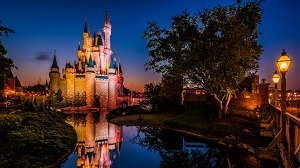 There is nothing more iconic than a photography session inside the Magic Kingdom Park. Perhaps you envision all of your guests in front of the Cinderella castle? Main Street USA can get crowded, making it difficult to get that perfect shot. Fear not, we'll guide you along the way.
Perhaps Magic Kingdom isn't your thing? Many of our clients have opted for a session at other Disney Parks and hotels, including Hollywood Studios, EPCOT, and Animal Kingdom.
Hollywood Studios Photography
With the most recent additions of Star Wars Galaxy's Edge and Toy Story Land, Disney's Hollywood Studios is a great place for any Jedi or child-at-heart to have their picture taken.
Upon entering the park, you won't miss the bright marquee for Disney's Hollywood Studios' newest attraction, Minnie & Mickey's Runaway Railway at the end of Hollywood Boulevard.
Hang a right on Sunset Boulevard and you'll encounter some older park favorites, Rock 'n Roller Coaster and the Tower of Terror, great for family photos.
EPCOT Photography

An acronym for the Experimental Prototype Community of Tomorrow, EPCOT boasts the World Showcase, with wonderful attractions and settings for countries around the world.
The World Showcase boasts 11 countries! Chose your favorite for once-in-a-lifetime portrait sessions for you and your guests.
Of course, we cannot forget the park's most iconic ride, Spaceship Earth.
Animal Kingdom Photography

The land of Pandora inside Animal Kingdom has to be one of the most unique locations within the Disney Parks.
Providing the illusion of floating mountains in the distance, the area is completely immersive, providing a ton of prime shooting locations for family photos.
Portrait Sessions in Disney's Florida Parks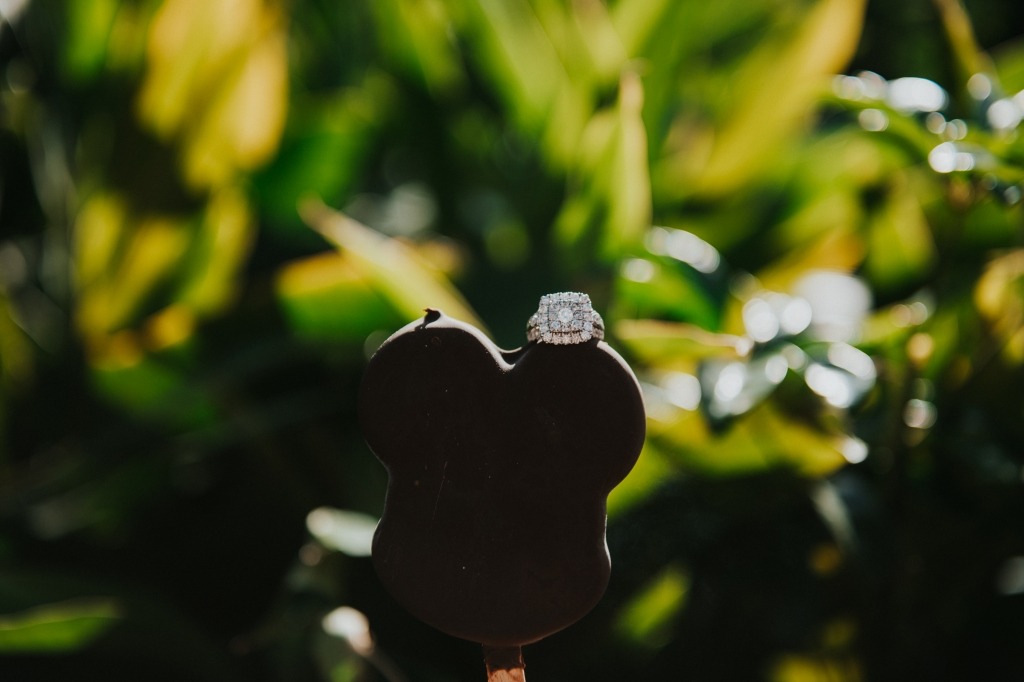 No matter the occasion, whether an engagement, proposal or just one of the few times the whole family will be together inside of Disney World, we can help put together a portrait session, just for you.
We provide a fun, personalized photo session at Magic Kingdom Park, Disney's Boardwalk, and other Disney Resort hotels around Orlando to capture you among some of the best backdrops ever.
We take the time with every client to discuss what you would like to capture at and target specific locations.
We customize each family or engagement photoshoot to suit individual needs while employing our personal style and creativity to give you photos you will cherish a lifetime.
Disney World Engagement Photography
To avoid any confusion, we are not an official Disney employees, employed by the Walt Disney Company.
If you're looking for a session in front of the Cinderella castle, one of the inside services might be best. The Disney Photo Pass and memory maker package, where an employee to capture engagement photos at a handful of pre-determined locations in the park. Purchased separately, the Capture Your Moment package can also be a fit if you want to propose in a unique location. Disney Photopass employees however are typically not professional photographers but do use great cameras.
Wanderlust Portraits is happy to accommodate engagement sessions outside of the constraints mentioned above.
Afterward, each portrait session is professionally touched up and/or edited for that perfect photo finish.
Capture Proposal Photography & Precious Memories
Capturing marriage proposals, guests or no guests, is a beautiful moment. Popping the question is an occasion one would not want to miss capturing, no wedding attire is required!
An experienced Orlando photographer is can capture your moment beautifully. Getting the help of a professional to plan a surprise proposal session can be key.
We'll help you in any way we can including:
Picking the perfect location for your session
Secretly leading your future spouse to the intended location
Being a photo-ninja, discretely being at the ready nearby
Having a plan beforehand is a thoughtful touch that any bride-to-be would appreciate. See the latest park updates over at the Disney Tourist Blog.
Disney World Photographer Answers Frequently Asked Questions
Can I Hire a Photographer for Disney World?
Yes, you can hire a photographer through the Walt Disney World Company or hire a private, third-party photographer.
The rules for private Disney photographers are always changing, but please reach out if you're interested, and we'll do our best to help.
How Much is a Photographer at Disney World?
A photographer at Disney World costs $99 for a 20-minute session for up to 8 people.
These photos will not be edited, are typically taken in crowded areas, and have limited availability.
Wanderlust Portraits offers longer sessions, each photo being professionally edited and typically done at earlier park hours to avoid crowds.
Additional information can be found here for Disney photography packages.
Are There Disney World Photographers at Resorts?
There are no official Disney photo pass photographers at the Walt Disney World resorts.
Is The Disney World PhotoPass Worth It?
Disney's PhotoPass service is currently $99 a year, which can take group and family photos at predetermined locations in the park.
The PhotoPass locations are predetermined, typically in more crowded areas, and the photos are not edited.
Disney Ride Photos Included
It includes digital downloads of Disney characters and ride photos at no extra cost.
If all you're looking for is a packaged way to capture some group photos, it can be really great option.
As A Disney World Photographer – Does Wanderlust Service Other Locations or Parks?
Yes! We travel to Disney Springs and resorts, as well as provide Universal Studios photography services.
Nearby Cities
If you're a fan of the mouse, taking pictures at Celebration, Florida is another great option, as the entire town was created by the Walt Disney Company.
Want to see more ideas? Don't miss our top 10 photography locations in the Orlando area.
Wanderlust Portraits is not affiliated with the Walt Disney World Company.