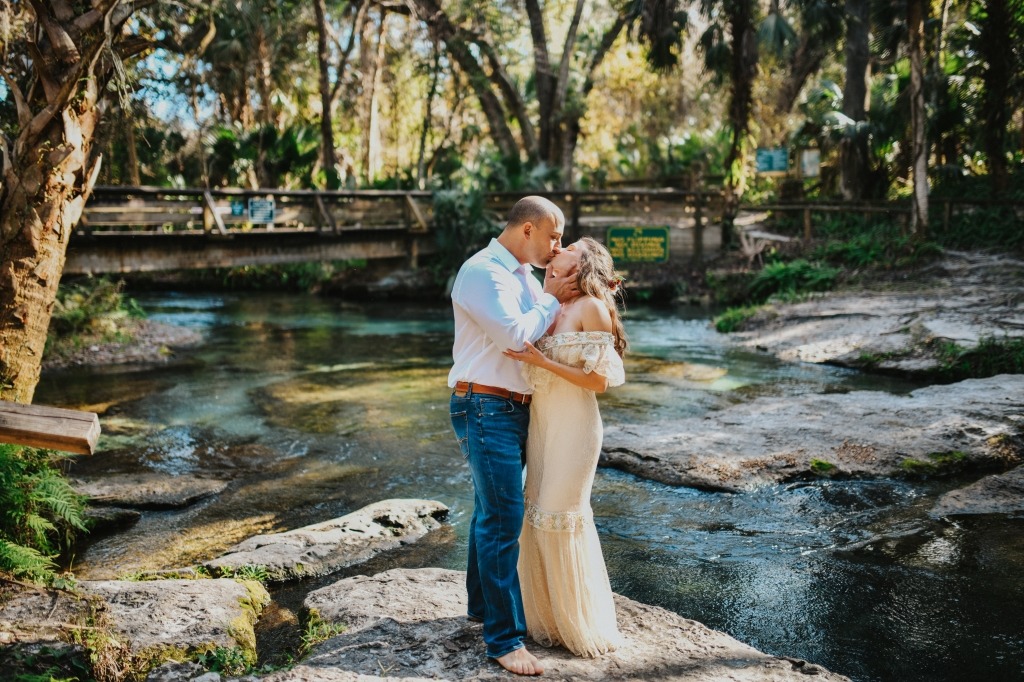 Choosing the best Orlando photographer for your engagement is crucial, as it documents the beginning of your new lives together. An engagement session is just the ticket to remember this most momentous occasion before the big wedding day!
Are you looking for the perfect image to make an official announcement to family and friends or perhaps for the 'Save The Date'?
Each image captured by our photographers during the engagement session will be professionally edited, ready for immediate use upon delivery.
Our photographer team has been serving the Orlando area with beautiful engagement and wedding portraits for years. The images we capture are not just engagement shots; they are moments in time that narrate the story of your love for one another.
3 Most Popular Locations for Orlando Engagement Photography
Wanderlust Portraits is among the few professionals that are not only considered an Orlando wedding photographer, but also an engagement photographer. It might not sound like anything special, but as you can imagine, some folks behind the lens are only in it for the money.
Generally, photographers in Orlando or any area for that matter, that take amazing pictures for weddings and engagement sessions, but also for most any momentous occasion, are more likely to have a real love for the profession.
We are passionate about our work and always strive to deliver the very best in lifestyle photography.
Known for capturing the beauty of a couple, it means a lot to give us your trust, allowing us to create and capture your most precious moments.
Our team knows what it takes to make engagement sessions special. With any Orlando engagement photographer, the goal is never to provide just the ordinary. The goal is always extraordinary.
Each photography engagement session is personalized to make sure the shots are as unique as your love.
As an Orlando engagement photographer, always feel free to rely on our expertise if you need any creative ideas for what to wear, a particular look, or just a great location.
Next we'll share the top 3 engagement session locations around the Orlando area, by popularity. If you have something else in mind or would like to pick our brain for a different flair your after, please do get ahold of us.
1. Magic Kingdom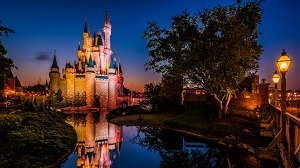 Probably the most famous of all the Orlando landmarks and most common for any photographer, belongs to the Disney World Resort. Magic Kingdom is the most iconic of all the theme parks for romance and the child-at-heart.
Enjoying a bit of photography magic in front of the Cinderella Castle or right along Main Street U.S.A., can make any Mickey lover's dreams come true.
2. Leu Gardens
Another hot-spot for engagement photographers is Leu Gardens, located 15 minutes from downtown Orlando.
Covering an area of over 50 acres, it is known for its expansive variety of tropical plant life along with a number of arbors and fountains.
There's no shortage of beautiful stops to make, to capture perfect moments.
3. Winter Park
Just a few minutes off of the I-4 coming from Orlando is Winter Park, FL [1].
This location boasts an upscale yet quaint village atmosphere. Popular photography stops include The Alfond Inn and the arches at Collins College.
There are a number of parks and waterfronts to round out any photography sessions.
Tips to Prepare For Engagement Photo Shoots
As you get ready for your Orlando engagement shoot, we pride ourselves on helping couples reduce the stress around their photography session. One way we do this is by answering any questions that the couple has about the process.
One of the most common questions asked is how to prepare for an engagement session. Here we'll share some tips and tricks that can help prepare you for facing the camera before your wedding day.
Story
To come up with an extraordinary engagement photoshoot, you should try to portray your love story and insert the elements of your personality into the pictures.
There are a lot of elements and locations within the Orlando area that can help bring your memories to life. Feel free to ask the photographer for their ideas.
Look
You can either do your hair and makeup yourself to maintain a natural look or use this as an opportunity to test the waters with your wedding makeup and hairstylist. The idea is to look and feel gorgeous and confident as a couple but to also feel comfortable during the photography session.
Location
Picking your location is important if you want the background element to bind with your love story.
The location should also work with your outfit, complementing each other to provide the perfect story. You can choose from fields, beaches, forests, mountains, parks, waterfronts, coffee houses, and restaurants.
As Orlando photographers, let us know what you're going for and we'll offer you a number of suggestions.
Props
Your Orlando engagement photographer wants to turn up the fun! Since you likely won't get to use props at the wedding, any props you can use to compliment your personalities or add an element of humor is absolutely welcomed.
Done right, props can take photography to the next level. Anything can be used, so don't be afraid to use your imagination.
Let your hair down and show the silly side you share with each other. You can also add drinks, flowers, umbrellas, and other items to add a touch of creativity to the shoot.
Time
The most important aspect of a great photoshoot is coming on time. Engagement photography is all about light, so it is essential that you come at the right time for the chosen location for the session.
Not that engagement photos take all day, but the unexpected can happen. If you're able to not make any plans afterward or plan it for a day off, that can take a bit of pressure off everyone, not just the photographer.
When you're not watching the clock, it makes for a bit more fun during the photography session.
Engagement Highlights
References
https://cityofwinterpark.org