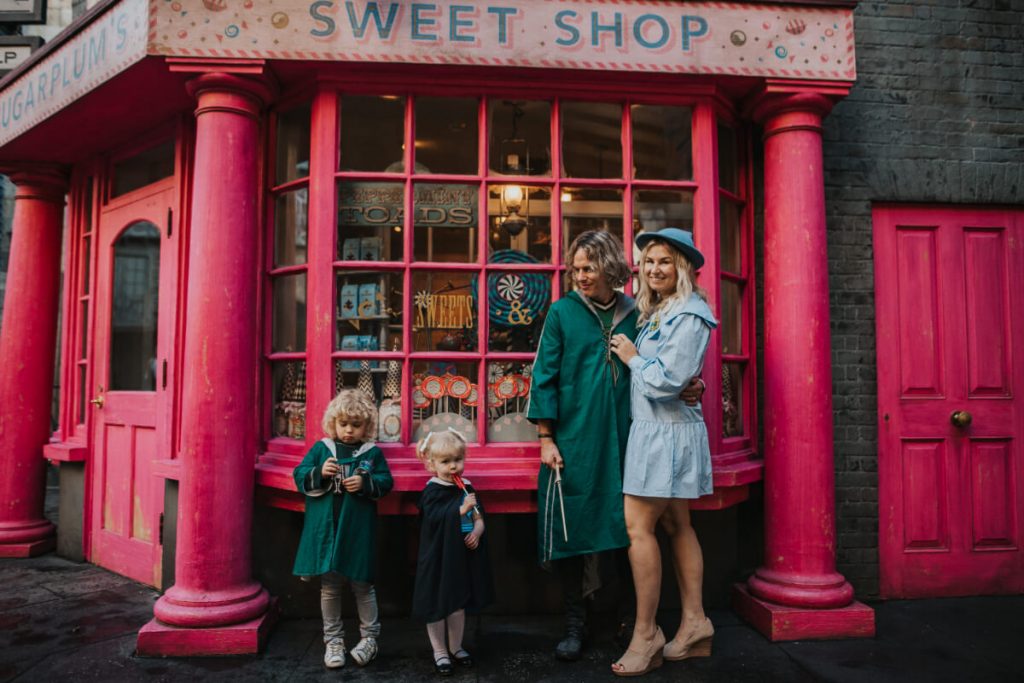 Let's talk MINI SESSIONS?! Trust me, I know that getting the kids ready, and stressing about if they will cooperate is always part of planning your yearly photoshoot (In addition to outfits….WHAT WILL WE WEAR?!?)
This is why I can't stress enough– book your mini session and let me take care of the rest!
Especially if you settle on a location like Diagon Alley in the Wizarding World of Harry Potter, HANDS DOWN, it will make the whole thing that much easier and more fun.
Wizarding World of Harry Potter = Great Photo Shoots!
I know the ins and out of the location, and I have a pretty spot-on touring plan to arrive with minimal crowds.
Once you are done with your photo session, you can cap it off with a treat from Sugarplum's Sweet Shop, Florean Fortescue's Ice-Cream Parlour, or Butterbeer from The Hopping Pot.
Grab your House robes and wands, and let's make magic in the Wizarding World!
If you're looking for more examples of photography inside Universal Studios, visit here!
Highlights from This Universal Studios Shoot inside Diagon Alley!