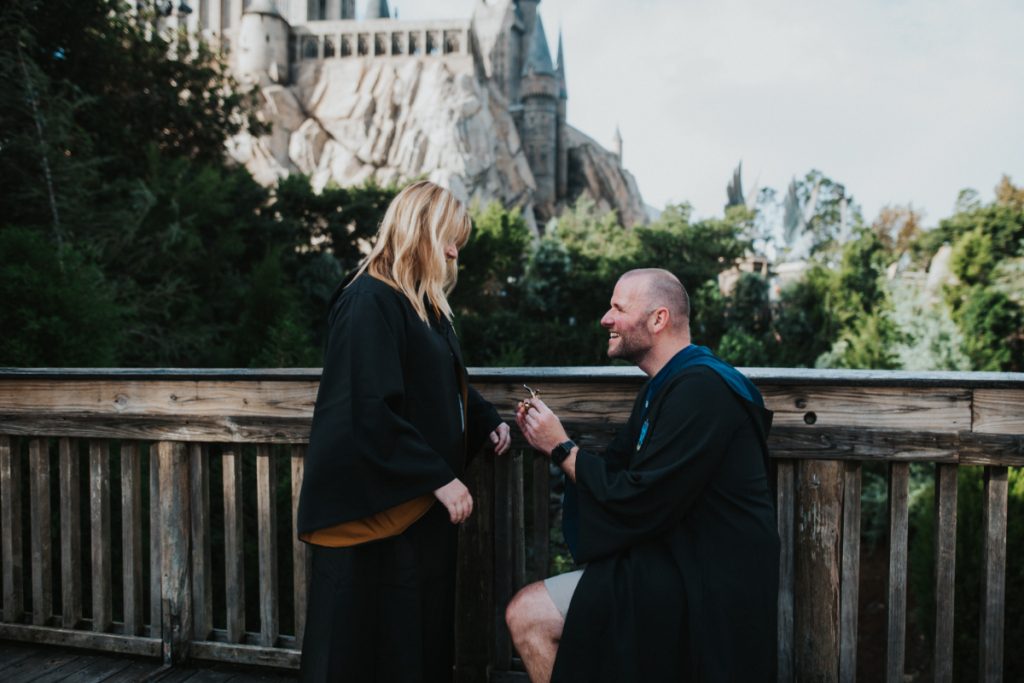 Are you looking to add a little magic to your proposal?
Look no further than Hogsmeade at Universal Studios!
Imagine getting down on one knee in front of the iconic Hogwarts castle, surrounded by the charming village of Hogsmeade and your favorite Harry Potter characters.
It's the perfect setting for a magical and memorable proposal that will leave your significant other spellbound.
Have Fun With It!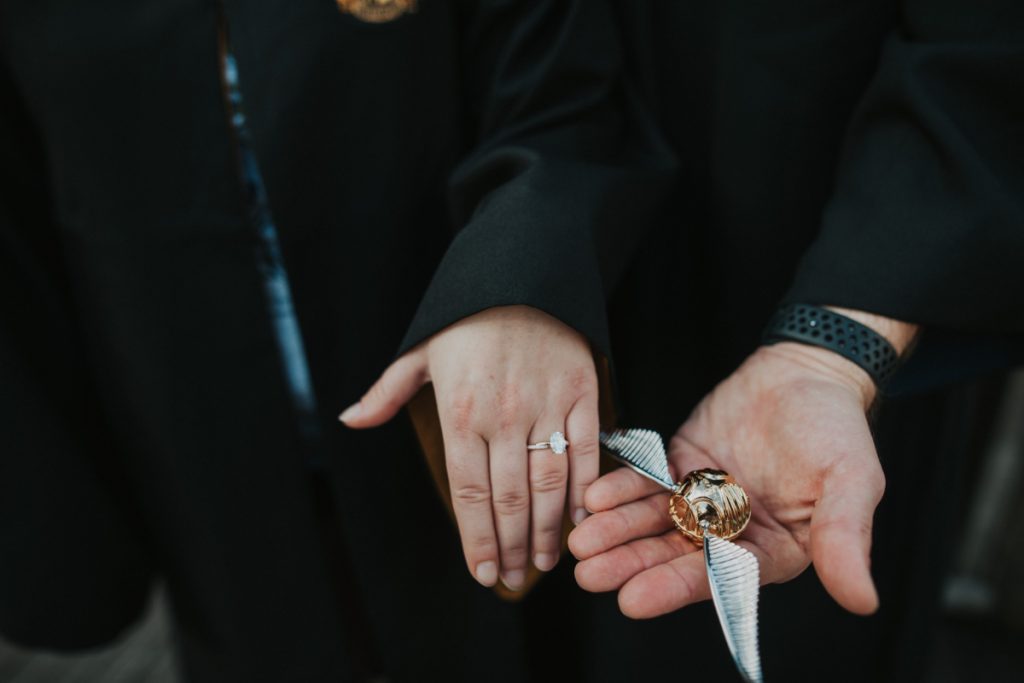 And the fun doesn't have to end there!
After your proposal, spend the day exploring the Wizarding World of Harry Potter and all the other exciting attractions at Universal Studios.
Take a ride on the Hogwarts Express, grab a Butterbeer, and make memories that will last a lifetime.
Plus, you can always come back and visit the park to relive the magic of your proposal.
Proposing At Hogsmeade – A Unique Idea for Any Harry Potter Fan
So why settle for a plain old proposal when you can add a little magic to it at Hogsmeade at Universal Studios?
Your significant other will be impressed by your creativity and thoughtfulness in choosing a unique and exciting way to pop the question.
So grab your wand and head over to Universal Studios for a proposal that will be the envy of all your friends and family.
Want more ideas for your own Orlando proposal photography session? Please reach out!
Recent Hogsmeade Proposal Photos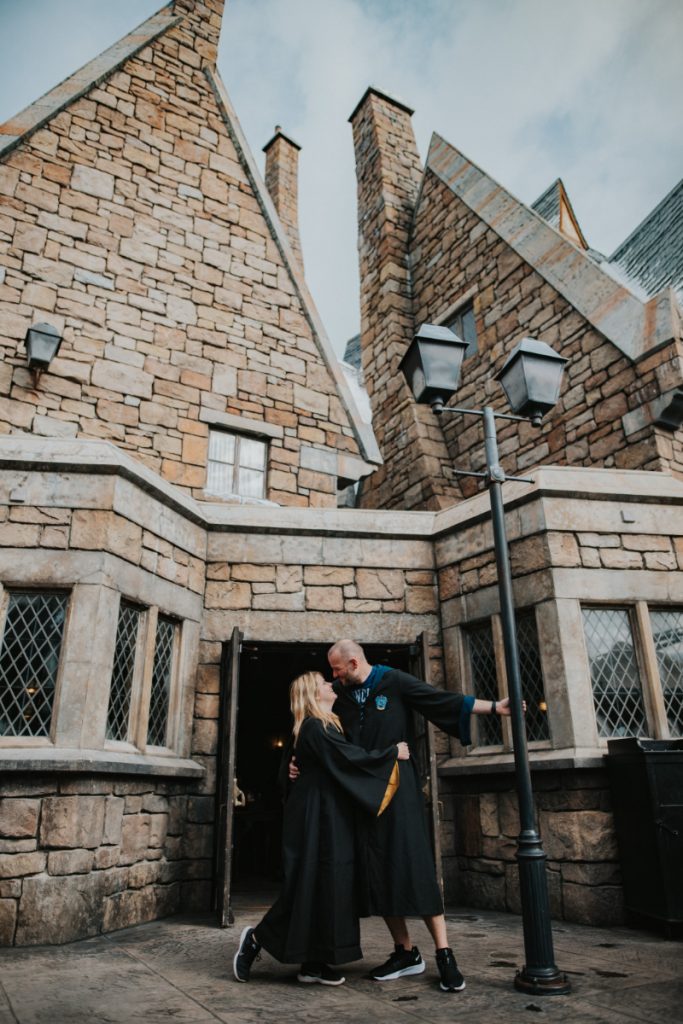 An Orlando photographer with over 10 years of experience, specializing in natural light. Angel aims to capture genuine moments through minimal posing and directives, with an emphasis on capturing authentic smiles, laughter, and love. Angel's Wanderlust Portraits has extensive experience in lifestyle photography for many occasions including family, engagement, events, maternity, newborns, and weddings. If you have specific ideas or would like suggestions, please do not hesitate to reach out!