Did you know 72% of couples regret not investing more in their wedding photography? Don't be part of that statistic!
You're planning your big day on the stunning Honeymoon Island and you need a photographer who'll capture every magical moment.
So, why wait? It's time to secure your talented Honeymoon Island photographer to make your special day unforgettable. Trust me, you'll be laughing, crying, and reliving the romance every time you flip through your perfectly captured photos.
Booking Your Honeymoon Island Wedding Photo Session
When you're thinking about booking your Honeymoon Island wedding photo session, it's crucial to consider the timing in relation to the sunset for those dreamy beach shots. Now, you might be thinking, 'Why so specific, photographer?' Well, trust me, as your friendly Tampa-based wedding photographer, timing is everything.
Imagine you and your partner looking like the cover of a romance novel, staring lovingly into each other's eyes. The sun's dipping low, painting the sky a fiery orange. It's the perfect moment for a photo. You lean in for a kiss, and right then, the sun sets, the light fades, and… Oops! No photo. Missed the moment!
That's why, when booking your Honeymoon Island engagement shoot or even family photography, always check the sunset time. Don't let your dreamy beach photography become a twilight tragedy!
Crafting the Perfect Proposal Image with a Local Photographer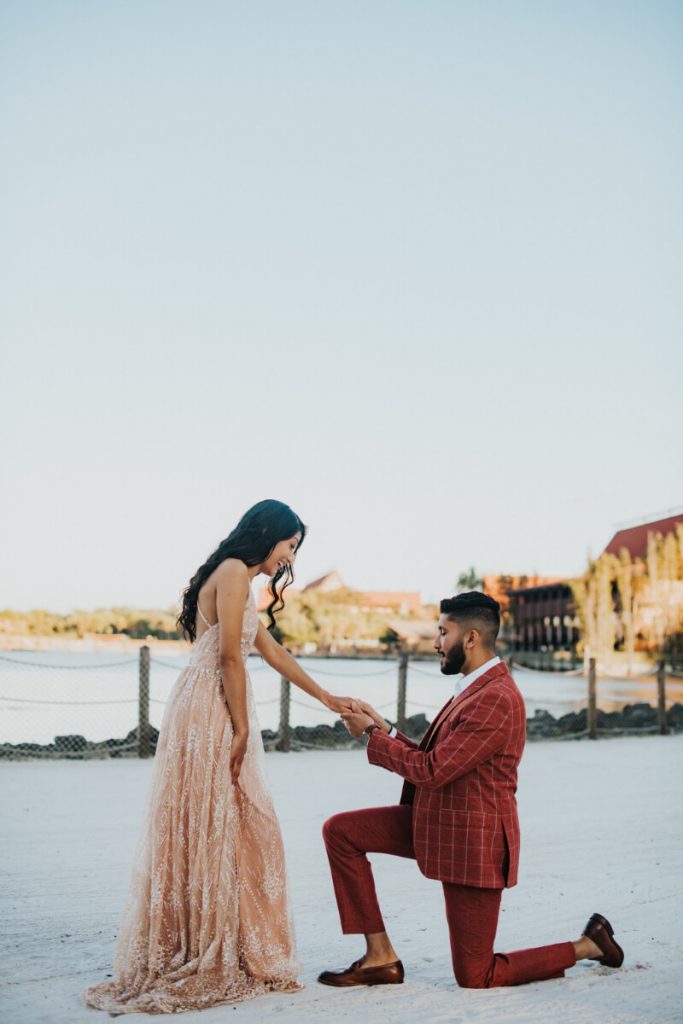 You've got just one chance to capture the perfect proposal image, so it's essential you work closely with a local photographer who understands your vision.
Picture this: You're on Honeymoon Island, a family of dolphins frolicking in the Tampa Bay as your backdrop. Is there a better location to pop the question?
You've planned the engagement session down to the last detail. But wait, Clearwater's weather is as unpredictable as a reality show finale. Have no fear! Your trusty photographer knows every nook of the Island State Park in Dunedin, even spots where the sun peeks through on cloudy days.
Join the Trend: Choosing Honeymoon Island for Your Portrait Session

By switching to Honeymoon Island for your portrait session, you're joining a growing trend and, at the same time, enjoying a picturesque setting like no other. This isn't just any state park located near Dunedin; it's the Beautiful Honeymoon Island, the darling of Palm Harbor!
But wait, there's more! Whether you're planning a wedding, a family session, or a beach session, Honeymoon Island has your back. Check out the table below to see why you should join the trend:
| Pros | Cons |
| --- | --- |
| You're too cool for the mainstream? | Sand in your shoes |
| Breathtaking sunset shots | Might be too beautiful? |
| Perfect for exploring | You may never want to leave |
| It's a trend, darling | You're too cool for mainstream? |
Why Wait? Secure your Honeymoon Island Photographer Today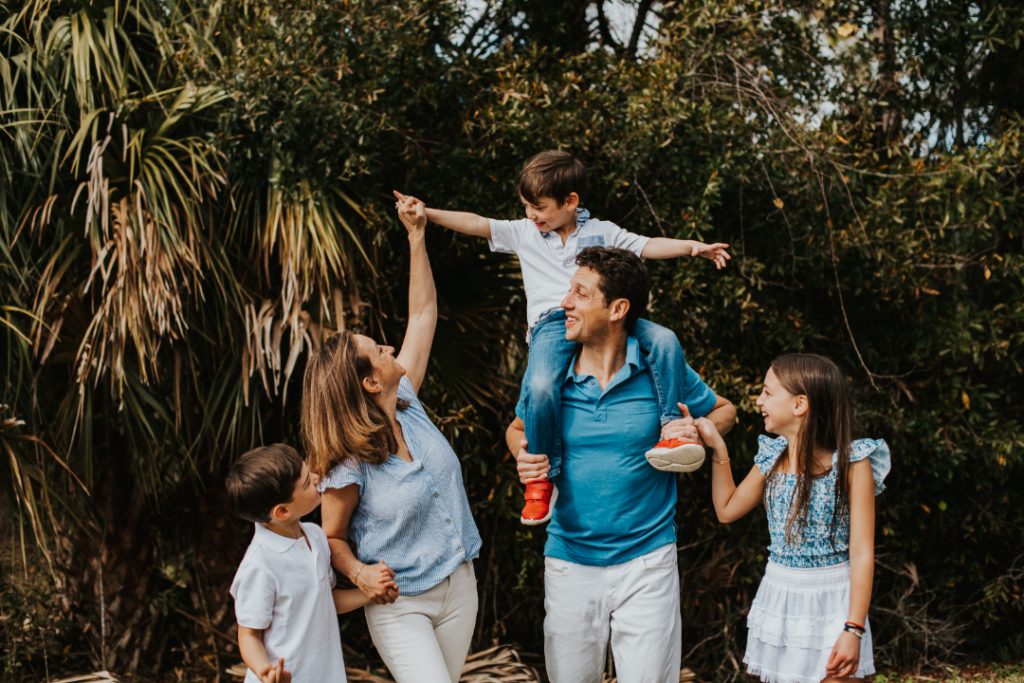 Don't hesitate, to secure a Honeymoon Island photographer today and enjoy the peace of mind it brings, knowing you've locked in the best for your special occasion.
Imagine you're planning your family's travel to this gorgeous paradise. Your kids are bouncing off the walls, eagerly packing their favorite fun outfits. You find yourself grinning like a loon, anticipating the lifestyle change from city chaos to island tranquility.
Picture this: you're on the beach, the sun's setting, and your family's all smiles. Suddenly, a wild photographer appears, ready to capture this moment forever. Click, flash, and voila! You've got a beautiful image that'll make your friends green with envy.
Trust us, securing a Honeymoon Island photographer outside of St Petersburg today is a decision that'll make your future self smile.
Experience Unforgettable Moments with Honeymoon Island Wedding Photography
With just one click, you'll be booking a Honeymoon Island wedding photographer and ensuring those unforgettable moments are captured forever. Imagine yourself as a model, striking a pose in the awe-inspiring backdrop of a beautiful sunset at the harbor. The weather? Absolutely incredible, I guarantee it.
It's an experience that will connect you with nature and your loved one in a way you've never imagined. The light from the setting sun will inspire your heart and ignite the romance, transforming you into a mesmerizing silhouette that even the birds will stop to admire. You'll feel like the absolute star of a fairy tale, with the dazzling colors of the sky as your stage.