Picture this: the sun setting over the white powdery sands of Indian Rocks Beach, Florida, a beautiful family or couple laughing and smiling as they capture memories that will last a lifetime.
That's the experience that we, Wanderlust Portrait, can offer you. With more than ten years of experience, Angel is the go-to photographer for image shoots from St. Pete Beach to Longboat Key. Her skillful eye catches every moment, from high school seniors to pregnancy shoots and kids' beach portraits.
Let Wanderlust Portraits help you make lasting memories in Indian Rocks Beach.
Capturing Memories: Family & Couple Photo Sessions in Indian Rocks Beach, Florida
Whether you're a family or a couple, seize your memories in Indian Rocks Beach with a professional session. The stunning beaches of Florida offer the perfect backdrop for gorgeous photos that will last a lifetime.
With a talented and experienced photographer, you can be sure that your photographs will be of the highest quality. A photographer in Indian Rocks Beach can help you find the best locations for your family or wedding photos and will catch the love and emotion of the moment.
From beachside shots to sunset portraits, it will be the perfect way to remember your special day. With the right photographer, you can trust that your memories will be photographed most beautifully.
Beach Photographer – Serving Tampa and St. Pete Beach
If you're looking for a professional photographer to capture your memories in Indian Rocks Beach, Tampa, or St. Pete Beach, FL, you've come to the right place. As a beach photographer, I specialize in stunning portraits and pictures on the coast. I'm experienced in portrait, family, and couple photography, and I'm available to contact you for your next photography session.
Let me help you capture these precious memories and make them last a lifetime. Contact me today to book your session and create ravishing shots that you will cherish forever.
From High School Seniors to Longboat Key Weddings: The Scope of Beach Florida Photography
From high school seniors to Longboat Key weddings, I offer beach photography services to capture all your special moments.
As a photographer in Indian Rocks Beach, Florida, I specialize in taking beautiful and memorable pictures for couples and seniors. Whether it's a vacation family session or a beach photograph, I'm here to help you preserve your special memories!
When it comes to senior photos, I offer customized services to give you the perfect keepsake of your senior year.
And for couples, I provide engagement and wedding services to help you document the beginnings of your life together.
From Clearwater to Longboat Key weddings, I'm here to provide the perfect beach Florida photography services for all your special occasions!
Treasure Island Sunset Portraits: Pregnancy, Kids & Family Beach Moments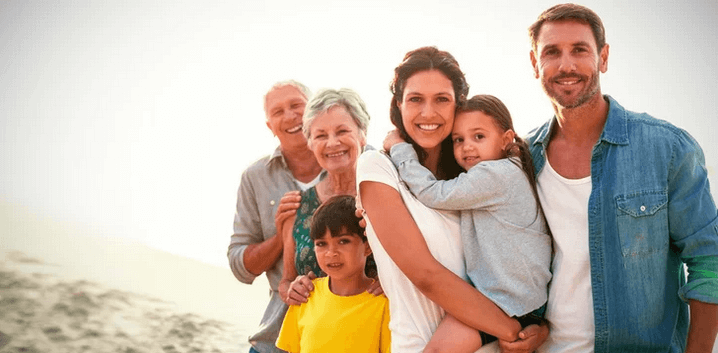 Imagine priceless moments of pregnancy, kids, and beach images at beautiful Treasure Island sunsets. From extended family beach sessions to Instagram-worthy snaps of kids running on the beach, each moment is unforgettable.
Here are some of the things that make these beach sessions special:
Extended Family: Gather the entire gang together in one special beach moment.
Instagram: Share your beautiful beach photos with all your followers.
St Pete Beach: Make the most of the stunning Pete Beach landscapes.
Kid-Friendly: Make sure kids have plenty of fun during the beach session.
Family: Celebrate the beauty of a family's beach session.
Let me help you capture your family's special beach moments and share the memories with the world.
Conclusion
With a wealth of experience and a passion for beautiful memories, an Indian Rocks Beach photographer is the perfect choice for your family photo session.
From high school seniors to Longboat Key weddings, Indian Rocks Beach photographer has done it all!
With over 500+ photoshoots under their belt, you can be sure of an amazing experience!
Plus, with a success rate of 95%, you know you'll be getting quality.
So, don't wait any longer and book your session today!