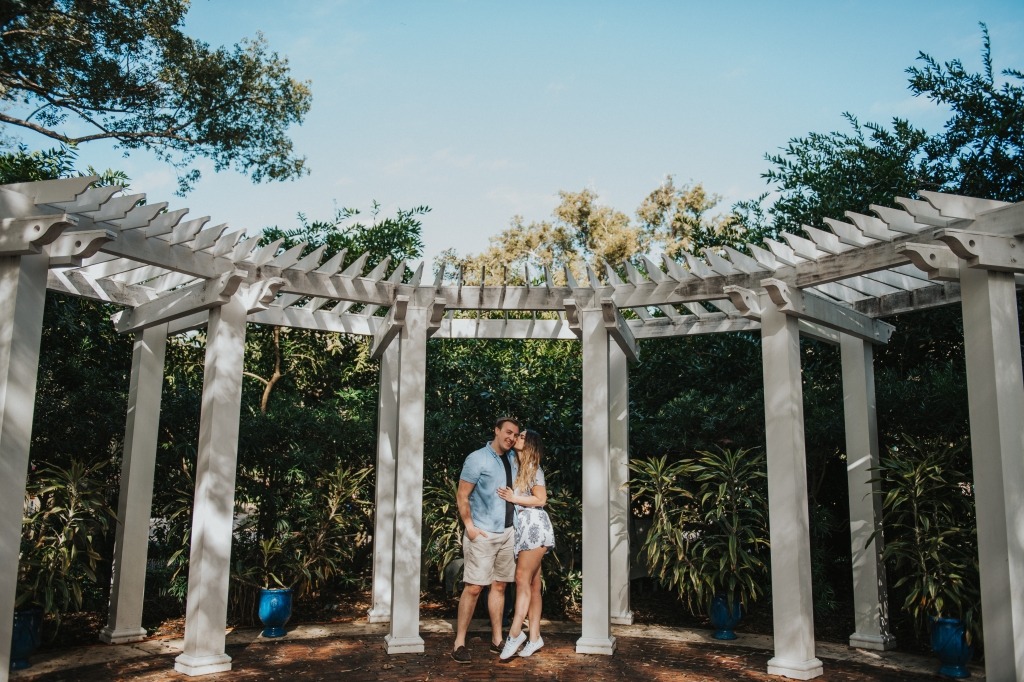 Harry P Leu Gardens is arguably the most beautiful outdoor location near Orlando, FL for engagement and wedding photos.
Sprawling over 50 acres, this botanical paradise is named after Harry P Leu who originally owned the homestead and gardens. Mr Leu loved tropical plants and would bring them back to add to his gardens, from all around the world during his travels.
In 1961 the Leu family donated the entire plot to downtown Orlando where it has been shared with the public ever since.
The beautiful venue serves as the perfect backdrop for many milestones and celebrations. A wide range of engagements, weddings, vow renewals, and anniversary celebrations are held here throughout the year.
As leading Orlando photographers, Wanderlust recommends this location for incredible engagement, proposal and wedding photoshoots, that are looking for something outdoors. The abundance of color and foliage, provide a beautiful backdrop for any memory you wish to cherish.
Harry P Leu Gardens Engagement Photos
The tropical gardens in Orlando give you access to some of the most beautifully landscaped grounds. You will find trails ideal for engagement photography, shaded by age-old oak trees all over the property.
Wherever you turn, there is potential for truly breathtaking engagement photos, to be shared with the love of your life!
Filled with magnificent butterflies and flowers, it is one of the most romantic spots in the area. Plus, if you want to go indoors for a few shots, the gardens also offer beautiful indoor settings.
Harry P Leu Gardens' grand building, with its shaded porch and wooden floors, is excellent for some of the most artistic engagement photos.
On the other hand, the incredibly landscaped grounds provide outstanding settings that are textured with the perfect mix of colors, shade, and sun. With such a vast area to explore Mother Nature, the possibilities are endless for you and your partner.
Harry P Leu Gardens offer the potential for beautiful portraits that showcase your love and a new beginning, marked by your new engagement. 
Harry P Leu Gardens Proposal Photos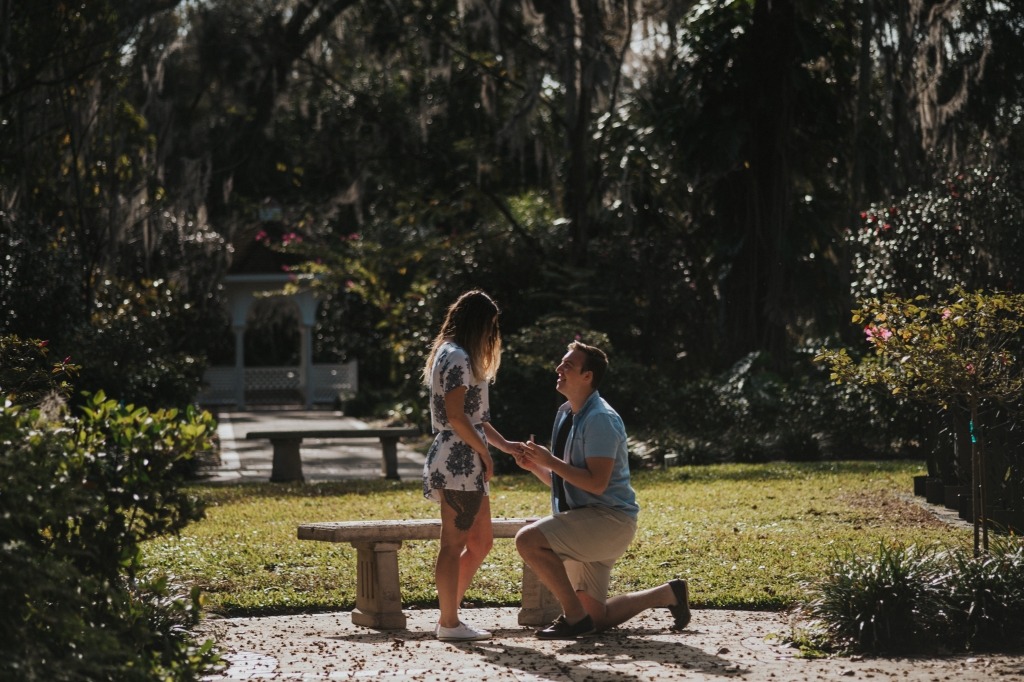 Harry P Leu Gardens has such a huge variety of beautiful backdrops to propose to the one you love. If you have a favorite spot or memory here, then there is no better place for a Harry P Leu Gardens engagement!
It is also a great location for nature lovers. We have captured some of remarkable proposal photos at Leu Gardens and know how stunning a spot it is.
Whether you are planning a surprise proposal or the two of you want to capture the milestone as a work of art, we can take care of everything.
We suggest the best spot for the proposal with the perfect backdrop, matching your style and relationship. From flowers, plants, trees, and butterflies to skies, waters, and more, the gardens offer so much to blend with your clothing and chosen props.
A Harry P Leu Gardens engagement provides a stunning setting for photos you'll truly treasure for a lifetime. We can help you plan and organize the special occasion and capture the expressions and surprise in a way you can treasure for a lifetime.
We know how valuable the moment is and use our artistic skills to portray the event beautifully. Our passion for photography as an art form and the setting's natural beauty will combine to showcase your connection and love as a couple.
Leu Gardens Wedding Photos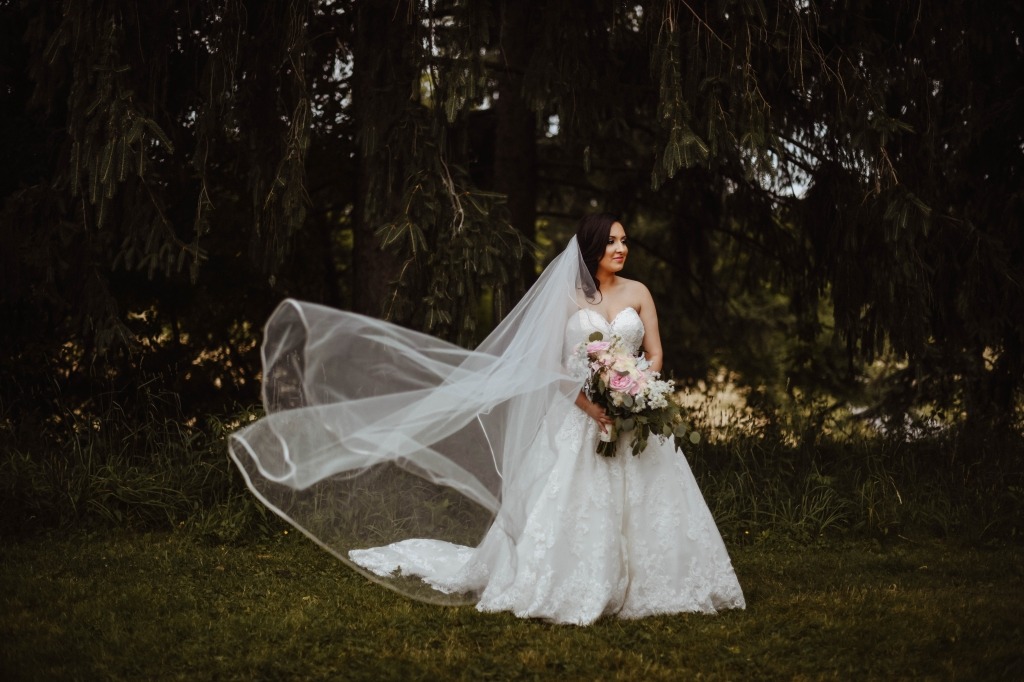 Wedding photographers agree that Harry P Leu Gardens make for a fantastic nuptial location, and is our top recommendation for those wanting to stay close to downtown Orlando.
It offers a beautiful, natural setting that results some of most beautiful scenery to accompany any new beginning.
It features a vast area with both indoor and outdoor spaces, suitable for ceremonies and receptions. There is no shortage of vivid textures and colors, to perfectly compliment the event photography on your special day.
Many weddings are held year-round, with the ceremonies often taking place right within the gardens.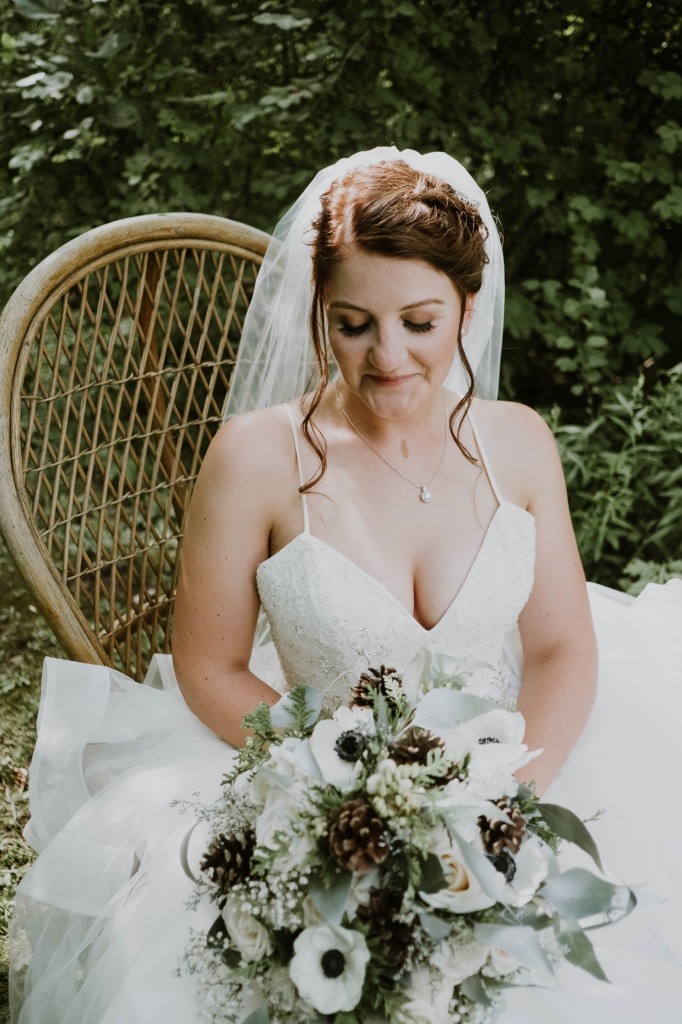 While the venue is quite beautiful and scenic, using a talented and experienced wedding photographer will make all the different in the quality of your pictures.
While humbly considered among the leading Orlando wedding photographers, we are dedicated to delivering the highest-quality experiences to our clients.
Wanderlust Portraits has photographed a LOT of outdoor weddings and is very familiar with some of it's challenges including lighting challenges that continually change throughout the day.
Finding that perfect balance in both capturing the smaller yet memorable details, to the most important memories with family and friends on your big day, is something our photographers excel at.
Harry P Leu Gardens give ample opportunity to shoot some of the most unique themed weddings. For example, it is a great place for an Alice in Wonderland theme for those who want to do something different and exciting.
The iconic rose garden has almost all the colors of life and gives the true fairy-tale feeling for a special wedding ceremony.
There are many cooler spots for formal portraits with family and the wedding party. A little adventure around the park will help you choose the best places for your newlywed shots.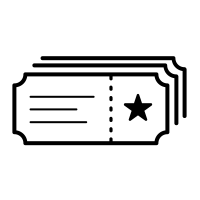 Hours & Pricing at Leu Gardens
Harry P Leu Gardens engagement is a 50-acre botanical oasis located in Orlando and a famous romantic spot for couples. It is a historic place that houses over 15,000 plants, including elms, vines, azaleas, and bromeliads.
It is also home to 200-year old oak trees and the largest rose garden in Florida. You can also find thousands of tropical and exotic plants with endless shades of green. The vivid colors are arranged in a perfect natural setting.
Families and couples visit the garden to spend precious hours with their loved ones among flowers, water, and animals.
There are trails bordered by towering trees, giving you the perfect jungle aesthetic. You can also experience rare butterflies, birds, and insects as you move through the gardens.
It is a perfect date for nature lovers. A romantic paradise with so much to love and an excellent spot for picnics.
The garden is open to the public every day from 9 in the morning to 5 in the evening, but is closed on Christmas Day. Self-guided gardens charge an admission fee of $10 for adults and $5 for kids over 3 years old. [1]
Photography and videography are permitted for personal use. The garden can close early when reserved for special events on select dates. Admission fee can be less when can be purchased in advance through their online store.
Frequently Asked Questions
Q: What is Harry P Leu Gardens Near?
Conveniently located to most of central Florida such as Orange County, St Pete, Bowling Green, Lake Mary, and Winter Park.
Wedding photographers commonly suggest the location for it's tropical appeal, ideal for parties not interested in a beach resort style destination wedding.
Q: Where is Harry P Leu Gardens Located?
The address is Harry P Leu Gardens, 1920 North Forest Avenue Orlando, FL 32803.
Q: What Hotels Are Nearby?
The Alfond Inn at Rollins College and the Comfort Suites Downtown Orlando are the two closest hotels to the wedding venue.
Q: Do you take other pictures here aside from Harry P Leu Gardens engagement and weddings?
Absolutely! While Wanderlust Portraits is definitely considered a wedding photographer, we're happy to take photos for any occasion.
References
https://www.leugardens.org/wedding-faq/
Most Recent from Leu Gardens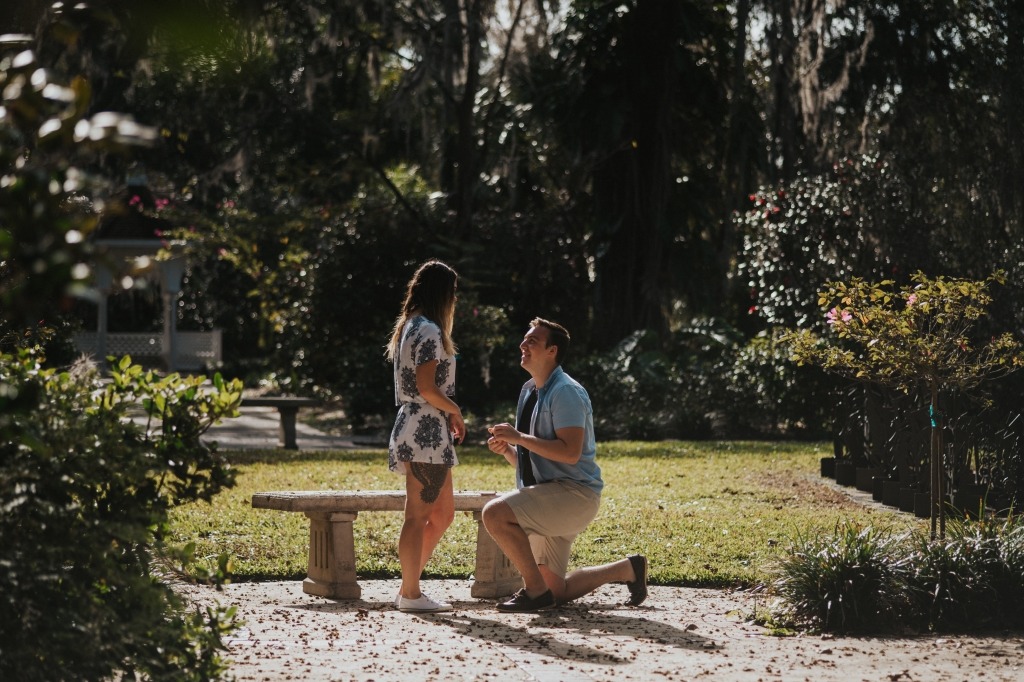 Google Maps Location