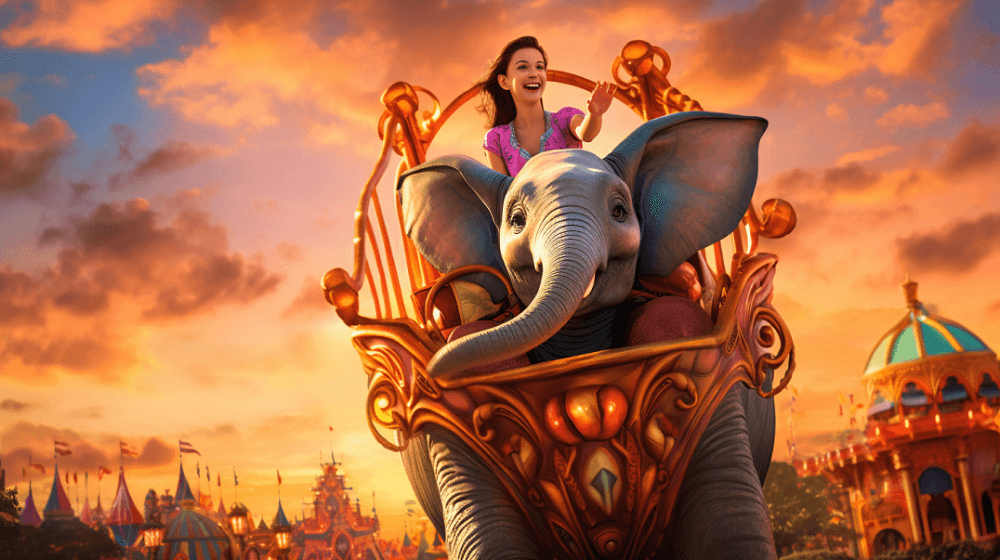 You're expecting a little bundle of joy, and what better way to celebrate than with a magical maternity shoot at an Orlando theme park?
With the right planning, you'll capture this special time in a way that's uniquely you. Let's explore the best spots for your shoot, how to prep, and ways to infuse your photos with theme park magic.
It's time to make your maternity moments unforgettable in Orlando.
Choosing the Perfect Theme Park for Your Maternity Shoot
You're probably wondering how to choose the perfect theme park for your maternity shoot in Orlando. It's not as daunting as it may sound.
The key lies in considering two main things: pregnancy-friendly rides and Orlando park accessibility. You'll want a park that offers gentle, soothing rides, perfect for capturing those precious maternity moments.
The park should also be easily accessible to save you unnecessary stress. Consider parks with ample parking, wheelchair access, and rest areas. Don't forget to check out the park's photography policy too!
In the end, the perfect park for your maternity shoot is one where you feel comfortable, relaxed, and excited to celebrate your journey into motherhood.
Tips for Preparing for Your Maternity Photo Session
Don't forget to pack a few of your favorite outfits for your upcoming photo session; they'll add a personal touch to your pictures. Consider some pregnancy outfit ideas that are comfortable yet stylish. Flowy dresses or cute maternity tops paired with jeans can accentuate your baby bump beautifully.
Proper nutrition is also key for your photo session. Stay hydrated and snack on foods that give you energy, like fruits and nuts. But avoid foods that might make you feel bloated or uncomfortable.
Best Spots in Orlando Theme Parks for Maternity Photos
In planning your pregnancy photo shoot, you'll find some of the best locations in Florida's amusement hubs, offering a mix of magical backdrops and enchanting settings. The Cinderella Castle at Disney's Magic Kingdom, for instance, creates a whimsical ambiance that is perfect for your maternity photos. Universal Studios' iconic globe is another fantastic spot that captures the essence of your exciting journey.
Pregnancy-friendly attractions like Epcot's serene gardens aren't only picturesque but provide a relaxing environment, keeping you comfortable during your shoot. Remember, weather considerations are crucial. Florida's afternoon showers can be unpredictable, so plan your shoot during the morning hours for better lighting and less chance of rain.
These Orlando theme parks truly offer a unique blend of fun and fantasy for your maternity photo session.
How to Incorporate Theme Park Elements in Your Maternity Shoot
Adding a dash of magic to your pregnancy shoot, you can incorporate elements of your favorite attractions into your pictures. Costume selection plays a significant role in this. You could wear an outfit reminiscent of your beloved Disney princess or perhaps rock a Universal Studios superhero cape. There's no limit to your creativity!
Park lighting is another crucial element to consider. The warm, soft glow of the evening park lights can create a magical backdrop for your photos. So, why not plan your shoot around sunset? You'd be surprised at how much a little bit of strategic lighting can transform your photos!
Making the Most of Your Maternity Photo Session in Orlando Theme Parks
You'll want to maximize your time during your pregnancy shoot, and there's no better place to do that than the enchanting attractions in the Sunshine State. Here are four tips to help you make the most of your maternity photo session in Orlando's theme parks:
Plan Ahead: Research the park's layout, identify picturesque spots, and schedule your shoot during less busy hours.
Consider the Season: Seasonal considerations are vital. For cooler, comfortable weather, consider late fall or early spring.
Choose Comfy, Flattering Attire: Pregnancy attire ideas include flowy dresses, themed outfits, or simple jeans and a top. Comfort is key!
Incorporate Props: Think about using props like balloons or even a Mickey Mouse hat for a fun, playful touch.
Conclusion
So, set your sights on Orlando's stunning theme parks for an unforgettable maternity shoot. Remember, the right preparation pairs perfectly with the park's picturesque panoramas.
Immerse in the imaginative world of rides and attractions to add an extra element of excitement. Make magical memories with your maternity moments in Orlando's outstanding outdoor arenas.
After all, there's nothing like capturing the joy of your journey to motherhood amidst the whimsical wonder of a theme park.