The Mead Botanical Gardens are a unique and beautiful venue for special celebrations. They have hosted grand birthday parties, family reunions, picnics, anniversaries and receptions. Best of all, it is a wonderful venue for engagements and weddings. One of the most mesmerising places in Florida, Mead Gardens offer a wide variety of facilities, including bike trails, a butterfly garden, an amphitheatre, and a boardwalk. It is a large park full of natural beauty and is an excellent destination for nature lovers.
We offer Mead Gardens Wedding photography services in Florida to help your special day become a unique and exciting experience that can be remembered for a lifetime. The botanical gardens, situated within the Winter Park, is the perfect setting for your love-filled day. Our professional team of photographers can work with you to capture your intimate moments, surrounded by the beauty of Mother Nature.
Mead Gardens Wedding – Cost, Photography & More
The City of Winter Park has several wedding and reception sites that are operated and managed by city staff. These staff have extensive experience in different types of event planning. The city is located centrally, and every facility is easy to find and convenient to reach. Mead Gardens is one of the most popular venues for outdoor weddings and special occasions.
Our photography service can capture your Mead Gardens wedding. This service can include party shots and personal portraits, as well as family portraits before, after and during your outdoor wedding. We know how to use the beauty of this park as a complementary backdrop for you and your loved ones. The result of this outstanding location and our expertise will be wonderful pictures that you can cherish for a lifetime.
Mead Gardens Wedding Cost
The beautiful garden in Winter Park offers a wide range of unique locations, both for those who prefer indoor wedding ceremonies and those who prefer outdoor wedding ceremonies. Mead Gardens is also perfect for other occasions, such as parties, business meetings, and wedding receptions. The grounds, gardens and facilities are all priced affordably to provide a budget-friendly venue for any wedding. The venue allows a maximum of 225 people for an event.
The setting offers 47 acres of natural land to explore with impressive sights, sounds and scents that will undoubtedly impress your guests.. Living in an urban area can make it difficult to access green space; Mead Gardens gives you a chance to interact with nature in an urban setting. Tall pine trees, a butterfly garden, walking and hiking trails, ponds that are occupied by wading birds, fish and turtles; these are all interactions with nature that you can discover in Mead Gardens.
The natural beauty of the botanical garden and the charm of the Azalea Lodge makes the gardens a perfect wedding venue. The cost of having a wedding in Mead Gardens can vary based on the size of your party and the setup requirements. A rental service takes care of the arrangement for you and you can contact them for their cost estimate. The cost of your Mead Gardens wedding rental will depend on the areas you want to use and the services desired.
Mead Gardens Amphitheatre Wedding
One of the premier locations for outdoor weddings, the Mead Garden amphitheatre, has so much to offer. It features azaleas, soaring oaks, and a white wrought iron trellis. This structure is rich with southern charm and is sure to make any wedding extraordinary. People love this setting for weddings as it offers a raised stage and tiered bench seating that comfortably accommodates up to 225 guests. Additionally, it is adaptable and can be utilized for more intimate weddings.
The operators of Mead Gardens take care of the rentals and you can book the amphitheatre for $300 from Monday to Friday and $350 for weekends. This rental will give you access to the amphitheatre for 2 hours.
AMAZING Mead Gardens Wedding Photos
Your special day deserves a picture-perfect setting. The 47 acres of land at Mead Gardens provide a continual source of beauty, texture, and color. You can find a wide variety of scenic spots throughout the garden for your wedding photos: The wooden bridge at Alice's pond, the Butterfly Garden, the edge of the creek, and many more!
The venue is extremely affordable and offers unparalleled flexibility. For example, you can use different locations for different time slots; this would allow you to capture the celebration of your love with a wide variety of beautiful backdrops. Mead Gardens also provides a one-of-a-kind, comfortable and soothing experience for your wedding photography. As professionals, we will make the process as natural as possible and the environment will help relax you and your loved ones. As a venue, the Mead Gardens offer you.
Photographers Near Mead Gardens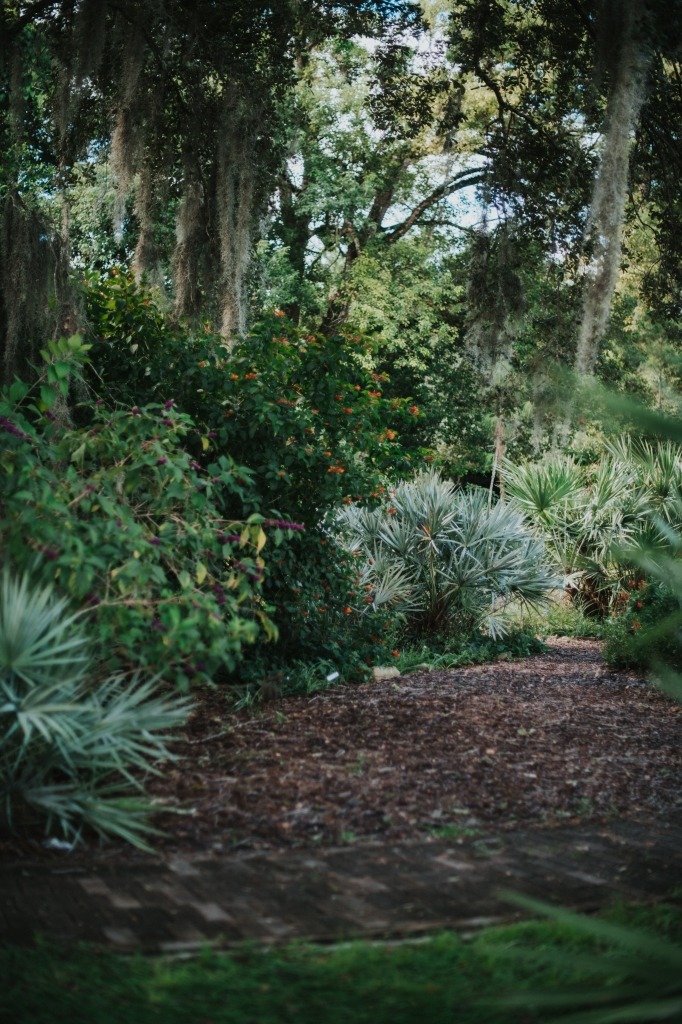 If you are looking forward to an outdoor wedding, or photography for another special event at Mead Gardens [1], Wanderlust Portraits is here to happily offer our services.
Whether you want to capture the special day in a wonderful natural setting or you are looking for some intimate, outdoor shots after your wedding ceremony, as a professional photography service we can help you get what you need. Our experience and expertise as a leading Orlando photography service will help us make the most of the opportunities Mead Gardens provides. The result will be beautiful pictures that you can cherish forever.
References
https://www.meadgarden.org/visit/