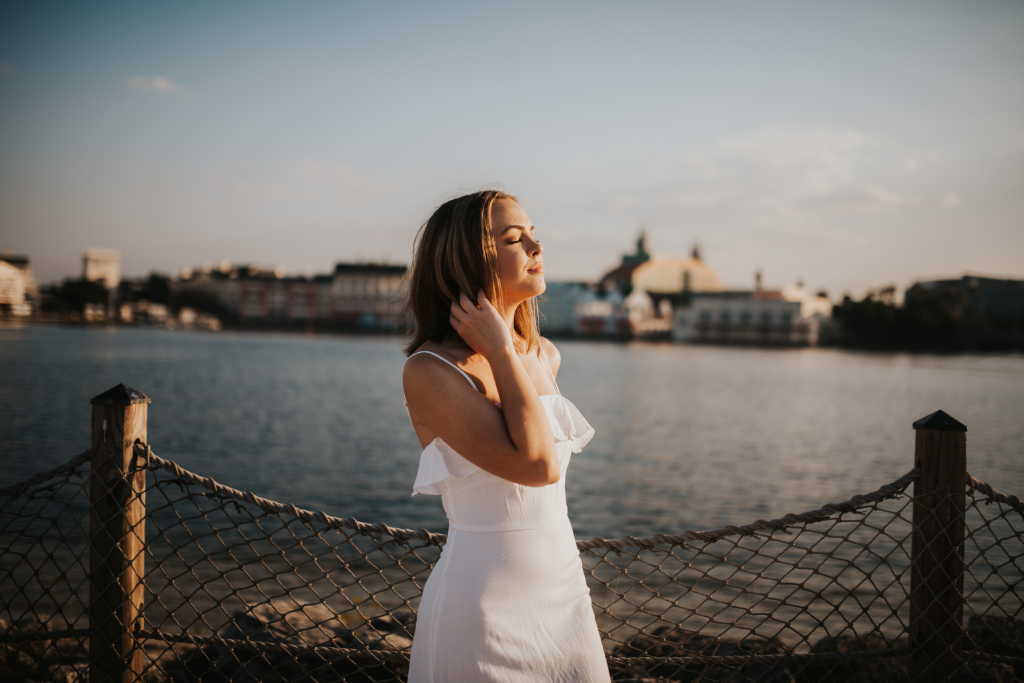 When planning a Disney World vacation, one important decision to make is whether to use an official Disney photographer or an unofficial one.
Both options have their pros and cons, but which one is the best fit for you?
Official Walt Disney World Photographers
First, let's talk about the official Disney photographers. These are the photographers you'll find scattered throughout the parks, ready to snap a photo of you and your family in front of Cinderella's castle.
The biggest advantage of using an official Disney photographer is convenience.
They're easy to find, and you don't have to worry about coordinating with an outside vendor.
Plus, their photos are linked to your Disney PhotoPass account, making it easy to view and purchase them after your trip.
Cookie Cutter & Unedited
But here's where things get tricky: official Disney photographers may not offer the same level of personalization and creativity as an unofficial photographer.
The photos you will receive will be unedited, with no touchups or lighting adjustments.
Plus, you may end up with a cookie-cutter photo that looks like most other tourist's photos in front of the castle.
Independent Disney Photographers
On the other hand, independent Disney photographers, while not officially affiliated with the Walt Disney Company, offer a more personalized experience.
They work with you to understand your vision and tailor the photoshoot to your specific needs.
Plus, they often have more flexible pricing options and can offer a wider range of services such as editing, printing, and album creation.
More Variety, Flexibility, Editing & Cost Saving
Another advantage of using an independent photographer is that you will have more variety of options to choose from.
You can choose the perfect location, and the photographer can guide you through the parks to find the most picturesque spots.
They also will have more creativity and can provide you with a more unique and personalized experience than the official photographers.
In conclusion, while both official and unofficial Disney photographers have their advantages, hiring an independent photographer may offer a more personalized and unique experience.
It is all about finding the perfect balance between convenience and creativity.
An Orlando photographer with over 10 years of experience, specializing in natural light. Angel aims to capture genuine moments through minimal posing and directives, with an emphasis on capturing authentic smiles, laughter, and love. Angel's Wanderlust Portraits has extensive experience in lifestyle photography for many occasions including family, engagement, events, maternity, newborns, and weddings. If you have specific ideas or would like suggestions, please do not hesitate to reach out!