Jump Links: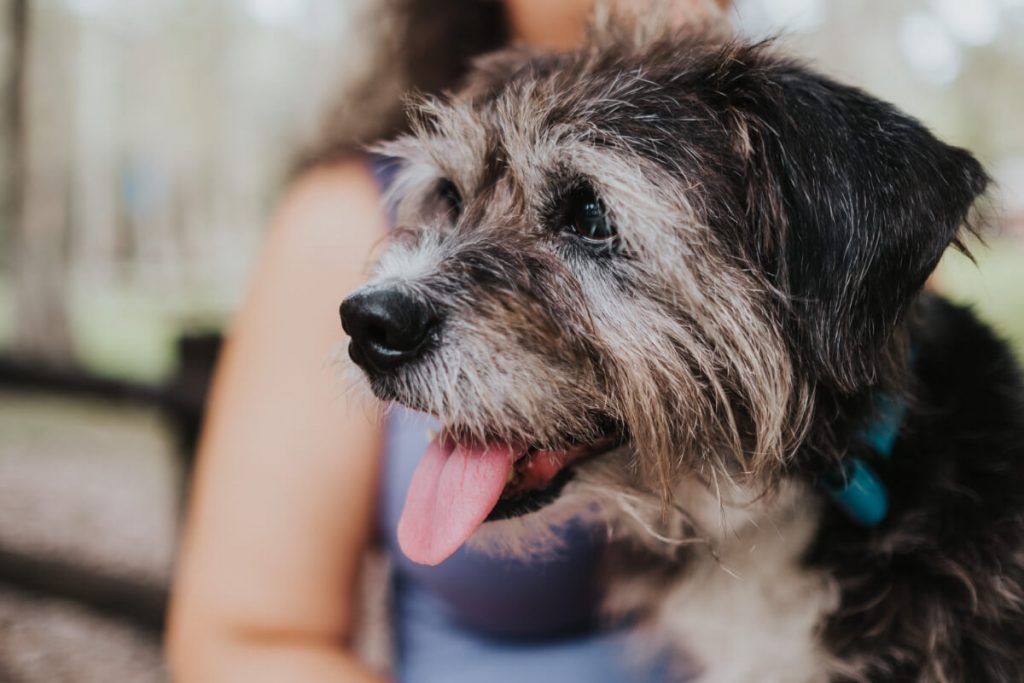 Orlando is a city full of life and excitement, and there are few things more beloved by its residents than their furry four-legged friends.
As a result, it's no surprise that Orlando is home to a thriving community of dog photographers, each with their own unique style and approach to capturing the personalities and quirks of their canine subjects.
Sharing Creativity with Our Pet Family
If you're a dog owner in the Orlando area, you may be considering hiring a photographer to capture memories of your beloved pet – they're family after all!
But with so many photographers to choose from, how do you know which one is the best fit for you and your furry friend?
Pet Photography – Belly Rubs Included!
Enter Wanderlust Portraits, an Orlando-based dog photographer, dedicated to creating beautiful, timeless photographs that perfectly capture the spirit of your furry friend.
Founded by photographer and animal lover Angel Sanchez, Wanderlust Portraits is driven by a passion for creating stunning, pet portraits that showcase the beauty and personality of each individual animal.
Connecting With The Animal
Angel has always had a special connection with animals, and she uses her love and understanding of them to create truly unique and captivating pictures.
When working with Wanderlust Portraits, you can expect a one-of-a-kind photography experience that is tailored specifically to your needs and the personality of your dog.
Angel takes the time to get to know you and your furry companion, ensuring that the final photographs perfectly capture the pets' spirit and essence.
It doesn't matter if you're eloping or just want some shots with the family, these are photographs you'll cherish forever.
Best Locations in Orlando, Florida for Pet Photography
If you don't yet have a location in mind for your pet photography session, consider some of the most popular settings below. These outdoor locations are spread throughout Central Florida.
Keep in mind traveling with your pets, so if you're coming from Winter Garden, for example, some areas may be closer than others.
1. Harry P. Leu Gardens
Leu Gardens is a beautiful botanical garden inside of Orlando that features 50 acres of lush greenery, perfect for capturing stunning outdoor photographs of your furry friend.
2. Lake Eola Park
Lake Eola Park is located in the heart of downtown Orlando, this scenic park features a beautiful lake and fountain, as well as walking paths and gardens.
3. Winter Park Chain of Lakes
With its peaceful lakes, winding canals, and picturesque bridges, this beautiful area of Orlando is a great location for outdoor pet photography.
4. Blue Spring State Park
This popular natural attraction in Orange City features a crystal clear spring, as well as hiking trails and a variety of wildlife.
5. Downtown Orlando
With its vibrant streets, colorful murals, and diverse architecture, downtown Orlando is a great location for urban pet photography.
Preparation Tips for Cats & Dogs Embarking On A Professional Photography Session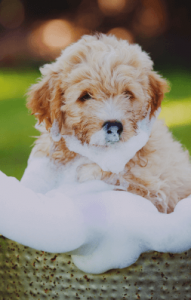 Preparing your dog for a pet is an important step in ensuring that the experience is enjoyable for both you and your furry friend.
Here are a few tips for preparing your dog or pet:
 Make sure your dog is well-groomed and clean, as this will help them look their best in the photographs.
Bring along your dog's favorite treats and toys to help keep them entertained and motivated during the photoshoot.
Familiarize your dog with the location of the photo shoot in advance, if possible. This can help to reduce anxiety and make the experience more comfortable for them.
Consider training your dog to sit, stay, and perform other basic commands, as this can be helpful in creating a variety of poses and shots during the photoshoot.
Why Choose Wanderlust Portraits for Pet Photography?
One of the things that set Wanderlust Portraits apart from other dog photographers in Orlando is the level of care and attention given to each and every client.
Angel goes above and beyond to make sure that each pet photography session is a fun and enjoyable experience for both you and your dog.
Flexible, Outdoor & On-Location
Wanderlust Portraits capture these special moments on location. No stuffy studio-style photos here. Outdoor sessions enable us to take advantage of the beautiful natural surroundings of the Orlando area.
From the sandy beaches to the lush parks and gardens, there is no shortage of breathtaking backdrops for your dog's or other pets' photoshoot.
Winter Garden has a pet-friendly Plant St that could be the perfect backdrop, filled with outdoor dining and beautiful landscaping.
Wanderlust Portraits Style Photography for Dogs, Cats & Other Pets With Wet Noses
Whether you want traditional posed shots or more candid, lifestyle photographs, Wanderlust Portraits has the experience and expertise to capture the perfect images.
Skilled at working with dogs of all shapes, sizes, and personalities, Wanderlust always strives to create a relaxed and stress-free environment for their four-legged clients.
Recent Examples
A FINAL, SHAMELESS PLUG 🙂
So if you're looking for a talented and compassionate professional photographer in the Orlando area, look no further than Wanderlust Portraits.
With our artistry and dedication to clients, we strive to be the ideal choice for capturing the beauty and personality of your furry friend, playing fetch, or striking a pose.