If you are looking for some original and portraits of your UCF graduation, check out our photography service in Orlando! We are one of the leading Orlando photographers specializing in graduation photography sessions. So, if you live around Orlando and are graduating from the University of Central Florida, contact our team for graduation photography of the highest quality.
UCF Graduation Photographers – A Complete Guide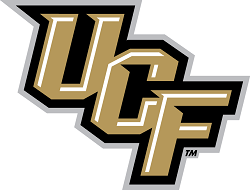 Everyone enjoys their time at college in different ways. Experiences can vary from person to person, but one thing is constant. Every student who reaches graduation day has been dedicated to their subject for 4-5 years, and their individual effort has made this day a reality.
Achieving a Bachelor's, Master's, Associate's or Doctorate degree is a big accomplishment. Graduation photography is a great way to remember this major event and have a memento you can look back on and be proud of. You can either schedule the photography session for a time before you walk across the stage, as a way to announce your achievement; or, you can have your photography session after the ceremony to celebrate the special moment with friends and family.
We can give you one more reason to celebrate with our affordable UCF graduation photography! Our portrait sessions offer an array of options and a degree of professionalism guaranteed to provide you with the graduation pictures you want.
Orlando Graduation Photographers
If you are graduating from the UCF [1] and are looking to get the graduation event photographed, there are several options for professionals to choose from. However, not all of them are equal. Some photographers are cheap, inexperienced, and unprofessional. They won't fully understand the requirements and, subsequently, will fail to deliver the portraits that reflect your achievement. These photographers are to be avoided.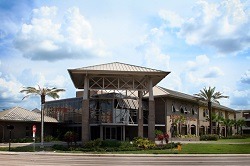 It is important to choose an Orlando graduation photographer who has several positive reviews and extensive experience to make sure your photography session is as beautiful as the graduation itself. Our team of professional photographers are well-versed with graduation photography and have years of experience capturing these achievements in Orlando.
We don't believe in one size fits all photos or portraits. Therefore, each of our graduation photo sessions is unique to the theme of graduation and unique to your needs. Our photos will capture your happiness and pride, will highlight your interests, reflect your style, and let your entire personality shine through. We take pride in serving the Orlando area and know how to make each photo an expression of you.
UCF Grad Photos
Now that you have grown up and graduated, a senior portrait session is a great way to capture your journey into adulthood. Your UCF grad photos can be the perfect companion for an announcement you send to your family and friends. We offer indoor, as well as outdoor, portrait sessions to compliment your personality as a new graduate.
When you choose to hire us, we can provide a free consultation where we discuss with you your expectations and requirements for the session. Once we understand what you want your photos to showcase, we customize the session for you. We have a plethora of options for UCF grad photos and can offer a flexible schedule to suit your convenience.
Our UCF grad photos are some of the most unique and outstanding ones available in Florida. We use the latest techniques, powerful lenses, state-of-the-art skills, and modern equipment to deliver you a final product that will exceed all your expectations. With the best selection of backdrops and props, we can ensure that you receive lively graduation photos that everybody will love.
UCF Graduation Picture Ideas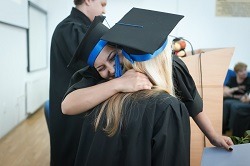 We provide a plethora of UCF graduation picture ideas, so that your pictures can be both  unique and exciting. Additionally, the right pose makes all the difference when it comes to grad pictures. We are highly experienced in guiding our clients on the best natural poses to complement their individual look and personality.
Apart from making the pictures look natural, we can also suggest props that will add meaning to your graduation pictures while not taking away from the professional look. Some of the best ideas for UCF grad photography include throwing the graduation cap in the air, sitting next to a stack of your books, holding a book, a musical instrument or sports equipment, or anything that reflects your specific major.
We can also create a multi-picture graduation announcement or invitation to send to your friends and family before the actual event. As professional graduation photographers, we use different perspectives, lenses, and filters to provide a unique look to your photos. We can also apply various digital filters using apps to give your pictures a specific style of your choice.
There are many innovative ideas we can utilize for your UCF graduation pictures. However, there are also more basic ideas that can have an equally high impact. For example, you can add creativity to the pictures by including DIY signs using chalk and a slate board. We can also capture your graduation pictures at the beach for a unique touch. Another amazing idea is to reflect your hobbies and interests in your graduation pictures. These photos will then capture the real you through showcasing the things you enjoyed during your college years.
The options are endless when it comes to UCF graduation picture ideas. Importantly, our team of experienced photographers can help suggest ideas and guide you towards the best choices. Then, they can implement the most suitable ones so they can create stunning graduate pictures that you will love.
Champagne for Grad Pics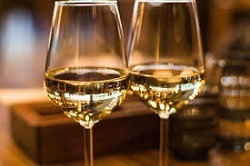 Pops are an important part of grad pictures. A champagne bottle is definitely one of the best choices, displaying your classiness. You can get some awesome graduation pictures spraying a champagne bottle in celebration of your achievements. While this is a highly preferred grad photography idea, it can be difficult to accomplish alone. Instead, think about hiring a professional photographer who knows how to nail this action shot.
We specialize in champagne grad pictures. We can suggest the best locations to avoid any clutter or disturbance during these amazing champagne graduation photos.
Wanderlust Portraits specializes in many different kinds of photography including engagements, maternity, family etc. Don't hesitate to reachout to see what we can do for you.
References