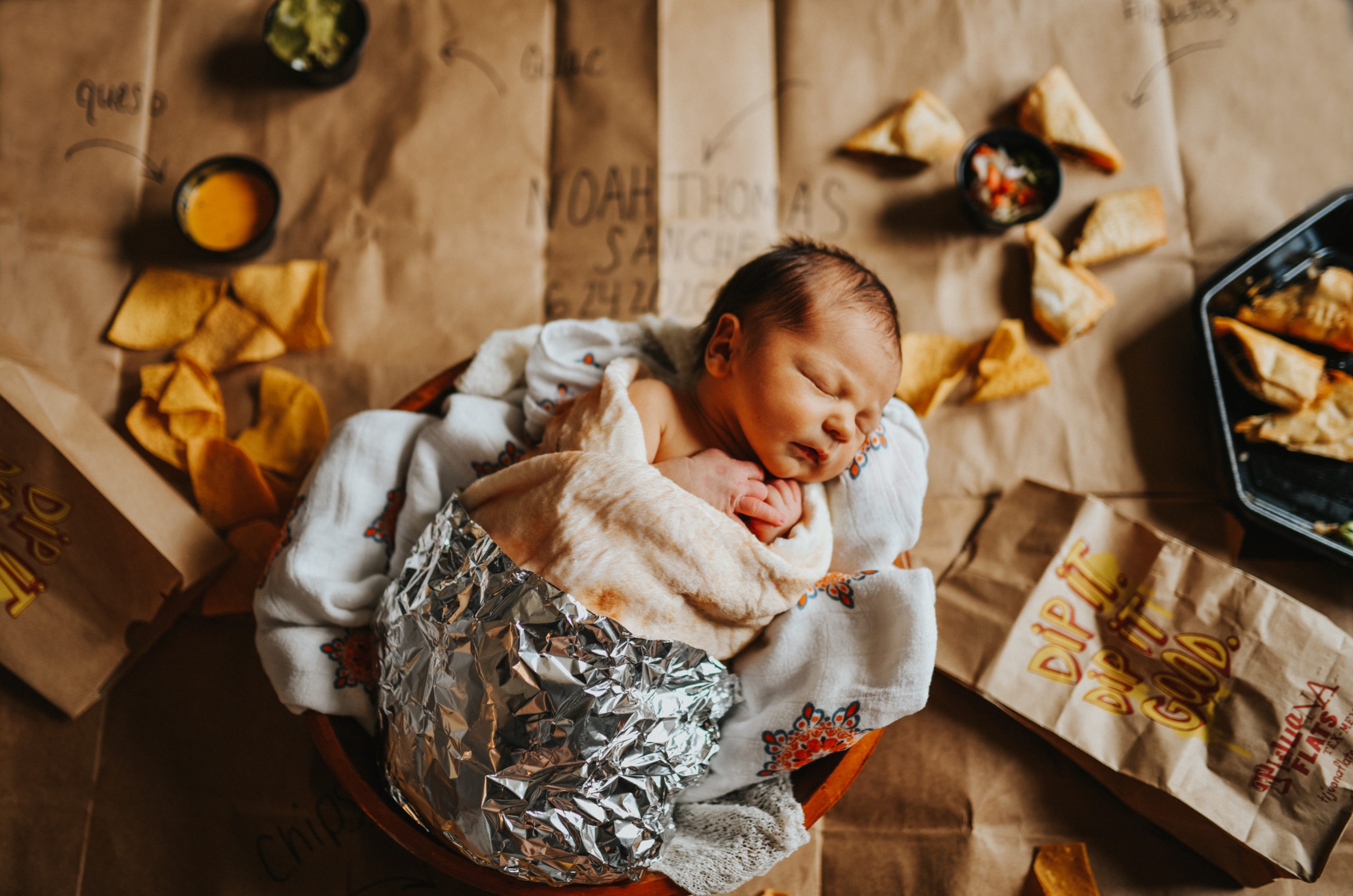 His middle name should be "Tijuana flats" considering his mama satisfied everyone of her pregnancy cravings by hitting up her favorite local taco shop.
When we were talking about his upcoming photoshoot, I asked Kristina to throw out some ideas as far as theming, props, etc. We knew right away she wanted to incorporate his nursery and have a "cozy at home" feel. I asked if she had any fun cravings during her pregnancy and after hearing her excitedly announce tacos — right then — we knew we had to turn her baby into a burrito featuring Tijuana Flats.
A Few Highlights (Click to Enlarge)
An Orlando photographer with over 10 years of experience, specializing in natural light. Angel aims to capture genuine moments through minimal posing and directives, with an emphasis on capturing authentic smiles, laughter, and love. Angel's Wanderlust Portraits has extensive experience in lifestyle photography for many occasions including family, engagement, events, maternity, newborns, and weddings. If you have specific ideas or would like suggestions, please do not hesitate to reach out!